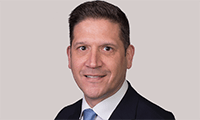 LeasePlan USA has made a series of new appointments to key roles in the company.
Juan Perez, senior vice president of operations at LeasePlan USA, has announced the appointments of Elizabeth Kelly, Gerri Patton and Wanda Mills to new positions.
Kelly, previously a director of vehicle acquisition, has been named vice-president of vehicle acquisition and remarketing.
She will manage vehicle acquisitions with a focus on helping clients to maximise potential residual values during the ordering process.
Patton has been named vice-president of client activation and driver services. She will lead both teams with an emphasis on customer service experience and driver satisfaction. She previously served as director of client activation.
Mills, most recently a director of registration services, will now serve as vice-president of licence and title services.
She will oversee title and renewal teams to maintain control and data consistency of drivers and vehicles under LeasePlan's care.
Perez said: "Our priority as an operations team is to deliver the promise. The promotion of these three incredibly talented leaders will be a big part of that."
LeasePlan USA has also appointed Mike Camnetar as regional vice-president in its business development team.
In his new role, he will be responsible for partnering with national and multinational companies seeking a results-driven fleet management solution in the upper midwest region.
Ricardo Fonzaghi, chief commercial officer, said: "Mike's extensive experience and vast knowledge of the industry makes him a great addition to this team."
Camnetar has more than 18 years of fleet industry experience, most recently serving as director of fleet partnerships at Element.
He has served on the NAFA Board of Trustees and is a Certified Automotive Fleet Administrator (CAFM). He has also worked as an instructor for fleet managers' association NAFA at its CAFM bootcamp and fleet management seminars since 2009.
Camnetar said: "The great combination of high energy, talent and innovation going on at LeasePlan makes me thrilled to be a part of this."
Fleet industry expert Michael Croft has also joined LeasePlan USA to serve customers in the southwestern region.
He has held previous roles in the fleet industry as director of strategic sales for Comdata and, most recently, vice-president of sales for Element Fleet. He has also served as director of global sales at Vodafone.
Croft is an active member of NAFA fleet management association and the AFLA.
LeasePlan USA is in the process of expanding its business development team as part of its growth strategy.