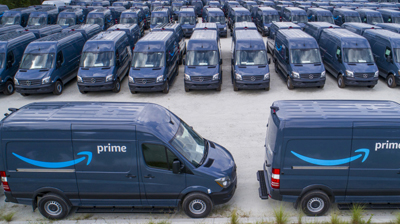 Amazon has become the world's largest customer for the Mercedes-Benz Sprinter with an order for more than 20,000 vans in the US.
The deal was announced as Mercedes-Benz Vans opened its new Sprinter plant for the North American market, where most of the initial production has been for the global online retailer.
The facility in South Carolina cost $500 million, with more than 900 people working at the expanded site. That number is set to grow up to 1,300 by the end of 2020.
Volker Mornhinweg, head of Mercedes-Benz Vans, said: "The USA is already the second largest market for our Sprinter today. With the new, state-of-the-art production site in South Carolina, we will be able to supply our customers in North America even faster and with more flexibility in the future."
The Amazon branded Sprinter vans will be for the retailer's new Delivery Service Partner program.
Small business owners will work with third-party fleet management companies to procure their customized vans and will fund them through leasing to keep their start-up costs low.
The order coincides with the US market launch of the new generation of the third generation of the commercial vehicle.