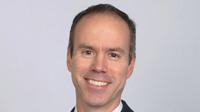 LeasePlan USA has announced the appointment of Greg Buckland as chief information officer (CIO).
He has responsibility for managing all aspects of the fleet management company's information technology (IT) functions and ensuring delivery of all IT services to support the business requirements of internal users and customers.
Buckland, a former ThyssenKrupp executive, will oversee technology activities in the US along with Brazil, Canada, India and Mexico.
Jeff Schlesinger, president and CEO of LeasePlan USA, said: "As LeasePlan prepares to deliver What's Next to its customers through an 'Any Car, Anytime, Anywhere' service, it was necessary to select an individual with a wealth of experience – from IT strategy planning and transformation, to data warehousing, programming and artificial intelligence."
Buckland said: "As we look to the future of fleet management, we can expect a dramatic shift to digital.
"The industry is experiencing change and moving increasingly toward data integration and mobility as a whole. I have the opportunity in this role to lead the charge into this exciting new age of mobility."