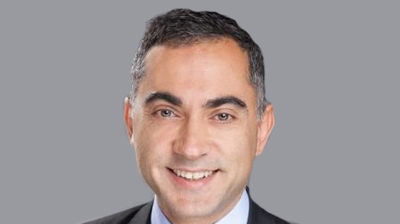 Waypoint Leasing Holdings., the largest independent global helicopter leasing company, together with some of its subsidiaries, has filed voluntary petitions for relief under Chapter 11 in the US Bankruptcy Court for the southern district of New York, as part of a major restructuring of the business which is likely to see it find a new owner.
The company says it expects to move through the restructuring process as quickly as possible and is committed to working with its lenders and all stakeholders towards a speedy and successful transformation.
Waypoint has received bids for the business from numerous parties, and expects to use the Chapter 11 process to facilitate the acquisition of Waypoint by a new owner.
The company says it expects to continue its support for its customers on an uninterrupted basis and to work with all vendors and suppliers in the ordinary course for all goods and services provided on or after the filing date.
Hooman Yazhari, chief executive officer of Waypoint, said: "Waypoint's Chapter 11 filing is the next step in our holistic transformation strategy and will provide us with the opportunity to emerge with a stronger, sustainable and more competitive balance sheet.
"It will further catalyse our ability to implement many of the innovative and evolutionary changes to our business model, allowing us to meet head-on the challenges and opportunities which our displaced industry presents.
"During our continued transformation, our team will work as hard as possible to demonstrate Waypoint's true value as the most dedicated and capable steward of our assets. We will also continue our intense focus to deliver on the needs and requirements of our customers. I am incredibly grateful for our supportive stakeholders, including our global customer base, OEM and MRO suppliers, other partners and our talented team of employees."
Established in 2013, Waypoint's fleet is supported by more than 40 employees based in eight offices worldwide.
Waypoint holds a market-leading position across multiple segments including oil and gas, emergency medical services (EMS), government and humanitarian services, utility and firefighting, search and rescue (SAR) and wind farm support.
MSD Capital (the family office of Michael Dell), Quantum Strategic Partners (a fund run by George Soros) and Cartesian Capital invested $375 million in Waypoint in April 2013.
Waypoint's portfolio includes more than 160 aircraft flying with 36 customers in 34 countries. CHC, Babcock Mission Critical Systems and Bristow account for 73% of its portfolio. Lease terms vary from three months to 10 years, and currently some 22% of its fleet is parked.
In October 2018, Waypoint valued its assets at $1.62 billion and its liabilities at $1.23 billion.
The company is believed to have more than 200 creditors. Airbus Helicopters, which is owed $4.6 million, is the largest. Other include AgustaWestland Malaysia (which is owed $543,000), CHC Helicopters Netherlands ($490,000), restructuring specialists Alvarez & Marsal Securities ($350,000) and Eagle Copters Maintenance ($266,000).