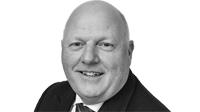 The number of used hybrid and electric vehicles going through auction halls in the UK has doubled in just over a year, but still remains a tiny proportion of the market, according a new report.
Independent auction house Aston Barclay has seen ultra-low emission vehicles grow their share of total sold lots from 1% in the first quarter of 2016 to 2% in the third quarter of 2017.
However, traditional fuel variants still dominate the market, particularly diesel which increased its share of volume from 58% to 60% over the same period. Pure petrol-engined models dropped their market share from 41% to 38%.
Among vehicles sold by fleet clients, hybrid/EV market share grew from 2% in Q1 2016 to 3% in Q3 2017, while petrol remained static and diesel fell one percentage point to 76%.
Martin Potter, group operations director at Aston Barclay, revealed details of the trends in its first Used Market Insights Report.
He said: "These figures suggest that business users have been driven over recent years to take the tax-efficient option of hybrid/EVs instead of the traditional diesel option, although the overall numbers coming to auction still remain low.
"This is a trend we predict will continue across the business sector over the next few years."
Looking at the general market, the average selling price at Aston Barclay during Q3 remained static, with the market absorbing the increase in volume generated by ex-PCP stock being returned.
Looking into 2018, Potter added: "We expect January to start strongly with buyers looking to replenish stock after Christmas trading and we expect it to remain buoyant until the traditional Easter change.
"However, we will see an influx of volumes from the peak 2013-14 new registration period entering the used market during 2018 and this could put pressure on used prices."