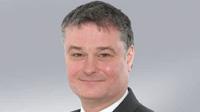 Bank of Ireland UK has completed its acquisition of Marshall Leasing from Marshall Motor Holdings.
Marshall Leasing will become part of Northridge Finance, Bank of Ireland UK's car and asset finance business.
The acquisition was announced in September and was conditional upon Northridge Finance gaining regulatory approval, which has now been received.
Northridge Finance is Bank of Ireland UK's car and asset finance business operating across the UK market.
It provides personal and commercial asset finance serving the motor dealer, finance broker and corporate markets, offering a range of vehicle-related lending products and services.
Marshall Leasing has a funded fleet of more than 6,500 vehicles.
James McGee, managing director, Northridge Finance, said: "Northridge Finance and Marshall Leasing share a customer-centric ethos focused on delivering great service and developing long term relationships.
"It's the perfect partnership and together I look forward to delivering real valued added service and products to our customers and our intermediary partners.
"I am looking forward to working with the Marshall Leasing management team in expanding the business and also to develop our trading relationship with Marshall Motor Holdings."
Peter Cakebread, who remains managing director of Marshall Leasing, said: "Marshall Leasing has enjoyed excellent growth and success over recent years with our focus on customer service.
"I am very excited about the opportunity to continue and accelerate this expansion in partnership with Northridge Finance and the wider Bank of Ireland UK business.
"There can be no doubt that this move creates a fantastic opportunity for the business to fulfil its true potential over the coming years."