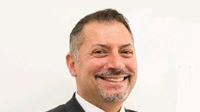 Leasys UK, the contract hire and mobility company of FCA Bank, has marked a significant milestone after its lease fleet reached the 10,000-vehicle mark for the first time.
The achievement came after a 37% rise in its funded fleet in the past year, following growth of 53% during 2016.
Leasys, which represents the Fiat, Alfa Romeo, Abarth and Jeep brands, along with Fiat Professional vans, credited the growth to an updated FCA model range including Alfa Romeo Giulia and Stelvio, the Jeep Renegade, Fiat Tipo and Fiat Fullback.
Roberto Bellavia, head of Leasys UK, said: "We identified that 20,000 vehicles would be our strategic growth aspiration. Given our performance, we are on track to achieve that.
"In the long-term, we see our growth continuing by offering competitive and comprehensive mobility solutions through our dealer network."
The growth of Leasys in the UK has recently led to it reaching 21st position in the annual FN50 listing of the UK's largest contract hire and leasing companies.
Leasys was started in 2001 and currently manages a fleet of more than 150,000 cars and commercial vehicles across Europe.
The company is active in France and Spain, in addition to Germany and the UK, and aims to expand to all countries where FCA Bank already operates, which covers 18 countries from Finland to Morocco.
Through Clickar, Leasys is also among the top Italian companies in the used corporate auto sales market