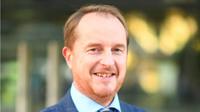 Leasys, the contract hire company of FCA Bank, has opened a new branch in Belgium as part of its European expansion.
The company says the country's mature leasing market still provides significant growth prospects for contract hire, particularly with SMEs and private customers.
Leasys Belgium will be led by Danny Meulenberghs, who reports to Jean-luc Mas, general manager of FCA Bank Group in Belgium.
Across Europe, Leasys operates a fleet of about 200,000 units, covering both cars and commercial vehicles.
As part of its expansion, it will be marketing its flagship flexible leasing service 'Be Free' and 'Be Free Pro', which has already launched in Spain and France.
Through Clickar, Leasys is also among the top Italian companies in the used corporate auto sales market.