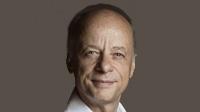 Companies are being urged to use fleet policy as a vital weapon against climate change to slash greenhouse gas emissions by millions of tonnes.
The call comes as analysis of more than 500,000 vehicles across 32 countries operated by global leasing giant LeasePlan shows carbon dioxide emissions rose in the past 12 months for the first time in four years.
Fleets are shifting away from low-emission diesels as they are discouraged by concerns over the impact of urban emissions on health and a shift in governments' attitudes to the fuel in the wake of 'Dieselgate', while a rise in business mileage is also having an impact.
LeasePlan analysis for its first annual Sustainable Fleet Benchmark shows there has been some take-up of more efficient models, such as plug-in hybrids, that has seen the proportion of alternative fuel powertrains rise from 3.3% in 2015 to 4.3% in 2017.
However, the biggest swing has been back to petrol, which tends to have higher CO2 emissions compared to equivalent diesel models.
LeasePlan is calling on attendees at the World Economic Forum meeting in Davos-Klosters, Switzerland, this month to prioritise fleet carbon emissions reductions.
Its analysis shows that the 1,800 organisations attending the event operate more than 800,000 fleet vehicles, which collectively emit millions of tonnes of CO2 each year.
Tex Gunning, CEO of LeasePlan, said: "Companies attending Davos could erase 3 million tonnes of CO2 simply by choosing a low-emission fleet - and that's just the start.
"Around half the cars on the road today belong to companies and a move towards cleaner fleets would be one of the best ways to reduce global emissions. Corporate fleets must be a part of this conversation.
"It is as simple as a decision from top leadership saying, 'we will make the switch', and that can happen today."
LeasePlan's research suggests there are three profiles for sustainable fleets - starter, transformer and leader.
It says companies with a fleet leader profile include Baidu, EDF Group, IKEA Group and Royal HaskoningDHV.
Last year, LeasePlan became one of 10 founding partners of the EV100, a global business initiative designed to fast-track the uptake of electric vehicles (EV) and infrastructure. It is the only initiative of its kind to encourage global business commitments on electric transport, with members planning to transition their petrol and diesel fleets to electric vehicles by 2030.
The 48th World Economic Forum takes place from 23-26 January, 2018.
SUSTAINABLE FLEETS - THREE MAIN PROFILES
Starter
Considering low-emission company car policy
May offer low-emission vehicles to employees, but does not offer comprehensive charging facilities at home or work
Transformer
Offers low-emission vehicles as part of company policy
Offers some charging facilities at work locations
Actively considering making low-emission vehicles compulsory for employee fleet
Leader
Low-emission vehicle company car policy in place (eg. electric vehicles mandatory)
Comprehensive charging facilities provided for employees at home and work locations
Company car policy integral part of business sustainability strategy and CO2 reduction plans
Source: LeasePlan Sustainable Fleet Benchmark