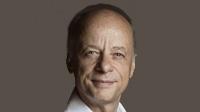 Global vehicle management and mobility company LeasePlan is investigating a stock market flotation after record results for the business.
The underlying 2017 net result at the leasing giant increased 17% to €532 million ($657 million), while its serviced fleet increased 5.5% to 1.7 million vehicles.
A flotation is one of several strategic options for the business, but if approved a listing on the Amsterdam stock exchange could take place as early as June.
LeasePlan, which had revenues of €9.4 billion ($11.6 billion) last year, is reshaping itself as a 'Car-as-a-Service' provider, offering a variety of services in addition to leasing, including subscription packages that provide access to new and used cars.
As part of the move, it has announced the roll-out of CarNext.com, a B2C and B2B digital marketplace. It will enable customers to buy, lease or subscribe to used cars throughout Europe in a challenge to the "highly fragmented and inefficient" used car market.
LeasePlan sells approximately 250,000 three to four-year-old used cars in Europe each year and currently has 1.2 million vehicles on the road across the continent.
CarNext.com will be the Used Car as a Service arm of the leasing giant. It will use data analysis tools to match vehicle supply from LeasePlan to a customer's mobility demands in real-time.
The service will operate primarily through its online CarNext.com platform, supported by a pan-European network of up to 50 delivery stores, where customers can view its stock of used cars, discuss their needs and make a final decision.
LeasePlan expects the business to be turning over hundreds of millions of Euros in the long-term.
The service will eventually be expanded to allow third-party owners of used cars to offer their vehicles on the subscription platform.
Tex Gunning, LeasePlan CEO, said: "There is a clear megatrend from ownership to usership and subscription models taking place in both the new and high-quality used car markets.
"Increasingly, our customers - whether they are corporate, SMEs or private individuals - would prefer a 'Car-as-a-Service' with no strings attached in terms of car type or duration. They just want 'any car, anytime, anywhere'. LeasePlan will lead this trend.
"With 1.7 million cars on the road in 32 countries, we are already a global leader in providing our customers with Car-as-a-Service for new cars - a business we will continue to invest in. We are also in a unique position to lead the growing €65 billion ($80 billion) CaaS market for high-quality three to four-year-old cars thanks to the introduction of our new CarNext.com business."
LeasePlan also wants to take a leadership role in the transition from internal combustion engines to alternative powertrains, with a plan to achieve a net zero-emission fleet by 2030, with its employee fleet becoming all electric within the next three years.
LeasePlan is a founding partner of EV100, a new global business initiative designed to fast-track the uptake of electric vehicles and infrastructure among large global corporations. It was launched by The Climate Group during the UN General Assembly last year.
LeasePlan has approximately 179,000 customers, of which 80% are corporates, 17% SMEs and 3% private.
The company saw profits on vehicle disposal fall €28 million ($35 million) year-on-year to €41 million ($51 million), but emphasised this was not related to the current uncertainty over diesel vehicles.
Prices for three to four-year-old high-quality diesel cars remained stable throughout 2017, it said, and are expected to maintain stability in the medium term.
Instead, the reduction represents a normalisation following "exceptional levels of profit" on disposals of vehicles for cars leased in the market following the financial crisis in 2008/9.
Funding and capital position
LeasePlan raised a total of €4.3 billion ($5.3 billion) in retail deposits, secured and unsecured debt during 2017.
It concluded two public senior unsecured transactions totalling €1.25 billion ($1.54 billion) with a further €1.3 billion ($1.6 billion) placed in private placement format across nine separate currencies.
LeasePlan's retail bank increased its retail deposits in the Netherlands and Germany by €508 million ($627 million) to €5.9 billion ($7.3 billion), while the company successfully raised €1.2 billion ($1.5 billion) from its Asset Backed Securities (Bumper) programme, including Bumper 8 in the UK for a total of £425 million ($589 million) and Bumper 9 in the NL for €574 million ($709 million).
In addition, LeasePlan re-negotiated its existing undrawn revolving credit facility with a consortium of banks, extending it for a further five years for a total of €1.5 billion ($1.9 billion).