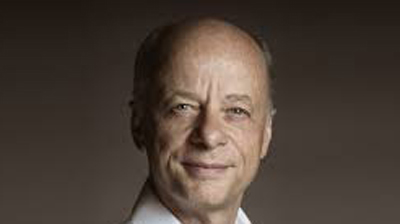 A new car subscription service launched in the UK by global leasing giant LeasePlan this year has been given a positive reception by business and private customers.
The Subscribe & Drive service is part of LeasePlan's strategic focus on Car-as-a-Service (CaaS) and allows subscribers to switch between cars within their payment level without incurring charges.
Currently, the service offers four bands, ranging from £295 ($399) to £570 ($772) a month before taxes.
Within each package, there is no deposit, no long-term contract and no early termination fees, while insurance, servicing, maintenance, tyres, breakdown cover, road tax and replacement glass are included.
Vehicles available in the £295 band are the Vauxhall Corsa SRi VX-line supermini and Vauxhall Crossland X SUV.
Band B, the most popular option, costs £365 ($495) and allows drivers to choose between an Audi A3, Mercedes-Benz A-Class, Toyota Prius and Volkswagen Golf.
The top £570 a month package includes the BMW 5-Series, Mercedes-Benz GLA, GLC and C-Class estate.
Customers sign up for a minimum of three months, then they are free to cancel with one month's notice.
In its quarterly results, LeasePlan said: "The initial customer feedback is positive, and the launch underscores LeasePlan's commitment to lead the trend from ownership to subscription models in the new and high-quality used car markets."
The business has also rolled out Click & Drive, its pre-configured car offering for SMEs that was introduced in France in Q1 and is now live in markets including Belgium, Luxembourg, the Netherlands and the UK.
A new CarNext.com digital car sales service that enables customers to buy, lease and subscribe to high-quality used cars in Europe has also started to roll-out in Greece and Belgium.
As a result, LeasePlan has increased its penetration of higher-margin B2C sales in Europe to 17% in Q1 (versus 15% in Q4 2017), with B2C volumes up by 50% year-on-year to around 10,500 vehicles.
Tex Gunning, CEO of LeasePlan, said: "We have delivered a strong result in Car-as-a-Service, driven by growth across all lease and additional services lines as well as the ongoing positive impact of 'The Power of One LeasePlan' operational excellence programme.
"We have continued to invest in the business to lead the megatrend from ownership to subscription in the new and high-quality used car markets."
In addition, LeasePlan has begun the roll-out of its zero-emission mobility product, as part of its ambition to achieve net zero emissions from its fleet by 2030.
The total serviced fleet reached nearly 1.8 million vehicles during the quarter, a rise of 6.6% compared to the same period last year, but profits fell mainly due to an impairment charge caused by steep depreciation of the Turkish lira and loss-making contracts in Germany.
Underlying gross profit fell 7.2% to €370.6 million and the underlying net result for the quarter was €138 million, down 5.4% year-on-year.
Additional causes included a 50% drop in profits on vehicle disposals and end of contract fees to €25.2 million. A €20.6 million vehicle disposal profit for Q1 2017 fell to a loss of €2.4 million in Q1 2018.
LeasePlan said this was the result of the predictable cycle of the used car market following higher contract-end book values in previous years.
It added that a "modest" decline in diesel resale values for Euro 5 diesel passenger vehicles in certain European markets only affected older contracts, which would mostly be sold off in 2018 as contracts terminated.
In planning for the future, LeasePlan said it was "significantly investing" in its data science team, who continuously monitor consumer mobility and car preferences and their potential impact on current and future used car prices.
As part of this initiative, developments in the diesel market are being watched closely in areas from market to car type and engine type.