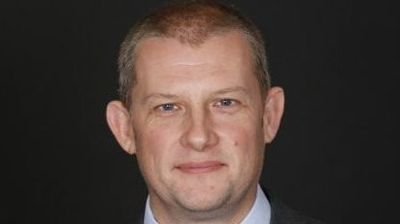 Arval UK has launched a used vehicle leasing product called Re-Lease, aimed at the small business and consumer market.
The vehicles on offer are taken from Arval's own fleet, have fewer than 30,000 miles on the clock and are less than 30 months old.
Leases are being offered at 12 and 24 months, over contract lengths from 5,000-25,000 miles per year and with prices that are typically 20% less than an equivalent new model.
Breakdown cover, delivery and road tax are included, tyres will have at least 3mm tread depth, and options include maintenance, extended warranty or Arval's insured vehicle package, Total Care.
Brands available include Audi, BMW, Ford, Honda, Jaguar, Mercedes, Nissan and Volkswagen, with monthly payments starting from £96 plus VAT at 20%.
Elliott Woodhead, deputy general manager at Arval UK (pictured), said: "With the quality of vehicle stock being returned to us, the age of the vehicles and often low mileage, we believe it's the right time for this product, giving our customers a new option.
"Not very long ago, a two or three-year old lease vehicle tended to show signs of that use. Now, improved durability means that a properly maintained vehicle is, in many ways, difficult to differentiate from a new one. It might be second-hand but it is no way second best."
Arval claims that monthly rentals on its used cars are up to 20% lower than the equivalent new model.
It says the service is most likely to be taken up by small businesses and consumers, as customers will be limited to vehicles that are in stock.
Elliott added: "For smaller businesses or individuals, it can be the perfect option. Here, someone acquiring one or just a handful of vehicles is likely to be much happier choosing from a range of models that is attractive but not standardised, and the short lead times attached to the product are also really attractive."
Earlier this year, rival LeasePlan reported that used car leasing demand had tripled in Europe as part of the roll-out of its CarNext.com business.
During Q2, LeasePlan secured 2,400 used car leasing contracts, compared to 600 for the same period last year.
CarNext.com is LeasePlan's disruptive digital B2C and B2B used car marketplace through which customers can buy and lease used cars in Europe or also opt for subscription products.
Its pan-European B2C marketplace is now available in 15 countries and it is supported by a network of 24 delivery stores, with 11,600 vehicles sold in Q2 2018, a rise of 70% compared to the same period last year.
The programme has seen 19% of total cars coming off lease sold directly to consumers by LeasePlan.
The initiatives reflect a broader strategy among leasing companies to adapt their services in response to a variety of market changes.
Rising company car taxes and uncertainty over future legislation in the UK have disrupted the company car market, which is a key source of sales for new lease cars.
Lex Autolease MD Tim Porter, speaking at the International Asset Finance Conference (IAFN) in London recently, revealed that the company car market was expected to decline in the coming years, with more drivers taking the cash alternative and sourcing a car privately.
Those drivers are likely to look for personal contract hire schemes to replace their company car, but there is also a wider trend of consumers opting for a leasing model instead of ownership when sourcing a new or used car.
Arval managing director Miguel Cabaca, speaking at the IAFN event, said the pressure on company car schemes, and the growth of alternative mobility solutions, meant leasing companies were shifting for a more B2C environment.
In response, he argued that leasing companies would need to adapt their internal processes to provide a more consumer-focused service, ranging from changing team profiles to adopting new digital tools.
He added: "Those who succeed in adapting to this new context, will also increase their ability to further diversify their business model in the future, and therefore become more resilient."