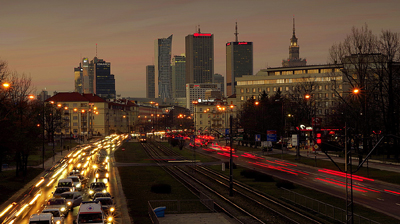 Polish independent fleet and leasing consultancy Total Fleet Solutions has announced its latest fleet and mobility management course for the industry.
The course, which will start in February, is the country's first academic-based fleet management course.
It was designed by the partners at Total Fleet Solutions - Paul Ramsay Gogolinski and Krzysztof Sosnowski - and developed together with Leon Kozminski University, Warsaw, a top 20 business school for management studies, according to the Financial Times.
TFS says the course was inspired by professional qualifications offered by the UK's Institute of Car Fleet Management and leading industry expert Professor Colin Tourick.
Organisers say the aim of the course is to enhance the knowledge of participants to enable a more comprehensive analysis and strategic approach to efficient fleet management.
The course takes place over five weekends across a two-month period, ending with a workshop, case studies and an exam.
Gogolinski said: "It is incredibly satisfying to learn from participants that they (and the fleets they manage) have benefited from the insights and greater expertise they have gained during the course.
"We encourage active participation in discussion and debate. Each course creates a new network and we know this remains long after the course is finished."
Sosnowski added: "Our aim is to provide totally objective, independent knowledge that allows for better decision making. We are always looking to improve, while new developments in the fleet space will keep the content fresh."
For further details and to register, visit the course website.