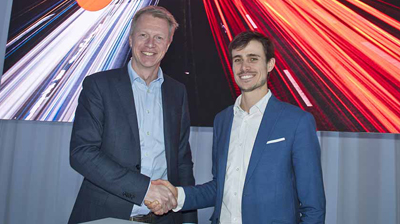 Global vehicle leasing giant LeasePlan plans to offer the world's first solar-powered electric car to consumers in a new partnership with start-up car manufacturer Lightyear.
LeasePlan Netherlands will become Lightyear's leasing partner for the Lightyear One, the first car produced by the company, which should reach Dutch roads in 2020.
The model will begin road tests this year, featuring integrated solar cells and an 800 kilometre range on a single charge.
Erik Henstra, managing director of LeasePlan Netherlands, said: "Lightyear shows that it is possible to drive electrically on solar power.
"As a leasing partner we want to offer our customers the opportunity to make a powerful sustainability statement by driving the world's first solar car for consumers."
The support for the solar-powered car project reflects LeasePlan's global ambition to eliminate emissions from its own fleet by moving to zero-emission vehicles by 2021 and from its entire leasing fleet of 1.8 million cars by 2030.
Lex Hoefsloot, CEO of Lightyear, said: "With LeasePlan we have a strong partner on board that strengthens us with a solid network in the Netherlands and Europe.
"Corporate drivers play an important pioneering role in the introduction of new technologies. This partnership with LeasePlan will certainly help us as we move towards the broad launch of the Lightyear One."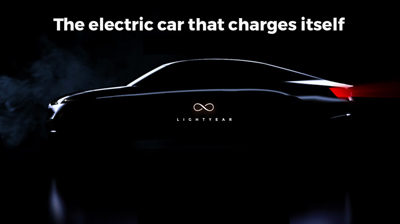 The partnership came as LeasePlan revealed its EV readiness index for 2019, which examines the preparedness of 22 European countries for widespread use of electric vehicles.
The index is based on four factors: the maturity of the plug-in vehicle market, availability of EV infrastructure, the level of government incentives and LeasePlan's own experience with EVs in each country.
The research found that all 22 countries in the index have shown an improvement in EV readiness, mainly due to greater availability of new EV models with longer ranges and improved charging infrastructure.
Norway remains the undisputed leader for EVs, with 53% of all newly-registered vehicles being zero emission, but the survey also praised Finland, Germany and Portugal for their progress.
However, Tex Gunning, CEO of LeasePlan, said more needed to be done by governments to prepare for future growth in the plug-in fleet.
He said: "Policymakers need to step up and take concerted action on vehicle taxation and infrastructure to make driving electric a viable option for everyone across Europe.
"Although our EV Readiness Index shows that electric driving is becoming a viable option in an increasing number of countries, we still have a long way to go before we get everyone driving electric. Transitioning to electric is one of the simplest things we can all do to help tackle climate change and everyone should be able to afford to go green."
He was speaking ahead of the World Economic Forum, in Davos, Switzerland, where governments and business leaders discussed the most pressing issues facing global economies, including fears over the impact of climate change caused by pollution.
Governments around the world have promised to take action, with many national and local authorities introducing legislation to encourage the use of zero-emission vehicles, including an outright ban on fossil-fuel only models that countries will start introducing within the next two decades.
Read LeasePlan's EV Readiness Index 2019.
Introducing Lightyear: The electric car that charges itself with sunlight from Lightyear.One on Vimeo.