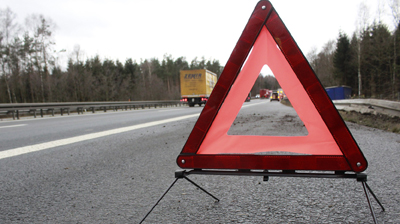 The latest complex vehicle technology is forcing up insurance premiums because it is so expensive to fix in the event of an incident, industry experts warn.
In the UK, claims repair costs at the start of 2019 reached the highest level on record, totalling £1.2 billion.
The Association of British Insurers (ABI) blamed a part of the rise on "increasingly sophisticated technology used in cars". Although much of it is safety focused and intended to reduce claims, when incidents occur, the damage tends to be much more costly.
The leasing industry is responding by offering insurance services with their vehicles to try to reduce costs for customers.
Ian Pearson, head of insurance at Arval UK, one of the country's biggest vehicle leasing providers, said: "There is little question that the advanced equipment being fitted as standard to even mainstream vehicles is having an impact on repair costs which, in turn, is starting to have an effect on premiums.
"We are in favour of fitting devices designed to promote safety, but they do make the repair process more expensive in terms of both parts and the time taken to fit them.
"There are fleets that work very hard at controlling their risk and have improved safety and reduced their premiums as a result, but even they can have little influence over repair costs. Those fleets that already have a poor claims record are being even more adversely affected."
Arval's solution is to take control of the insurance and repair process, with cover paid for within monthly lease payments.
In the event of an incident, its accident management team takes control of costs relating to both pricing and repairs while minimising vehicle downtime.
Pearson added that Arval believes this kind of enhanced service is coming into its own in the current climate and could form the blueprint for a new fleet approach to insured vehicles.
Arval UK provides vehicle funding, fleet management and mobility solutions to a variety of large corporates, SMEs and professionals with a single vehicle.
Its UK leased fleet is more than 165,000 vehicles and globally Arval manages nearly 1.2 million vehicles.
Arval is part of BNP Paribas, the third largest asset finance company in the UK, including its vehicles leasing arm, according to the annual AF50 UK report. It is also the second biggest in Europe, according to the latest AF50 Europe report.