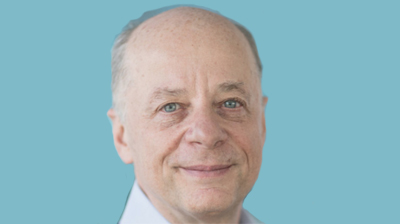 Electric vehicles are attracting a growing army of supporters who plan to adopt zero-emission technology when they renew their cars.
Among drivers planning to lease a car in the next five years, 40% would choose an EV, according to a survey carried out as part of the Mobility Monitor 2019: EV and Sustainability report from global leasing giant LeasePlan, which questioned more than 4,000 people in 16 countries worldwide.
Of the respondents planning to go electric in the next five years, 60% said a significant factor in their decision was helping to combat climate change and 43% said they wanted to improve air quality in towns and cities through lower NOx emissions. Nearly two-thirds expected reduced running costs.
Tex Gunning, chief executive officer of LeasePlan, said: "Our 2019 Mobility Monitor shows that public demand for zero-emission mobility far outpaces currently available EV infrastructure. We need to fix this now."
Most drivers who are not considering electric vehicles say they are concerned about charging infrastructure and limited driving range.
Gunning added: "The European Commission, together with national governments and local authorities, must step up and act on citizen demand for zero-emission mobility by investing in a comprehensive, pan-European charging infrastructure. Only through collective, decisive and timely action will we be able to win the fight against climate change, and improve air quality in our towns and cities."
LeasePlan operates more than 1.9 million vehicles worldwide and is aiming to lead the market in embracing emission-free motoring. It is targeting zero emissions by 2030 and also aims to transition its employee fleet to zero-emission-capable vehicles by 2021.
It has co-founded a new global coalition called the Zero Emission Vehicle Challenge to boost mass adoption of electric vehicles.
The ZEV Challenge coalition is made up of The Climate Group, the environmental campaign group that works with businesses and governments, as well as C40, the global association for large cities. Unilever, EDF Energy, The State of California and New York City are also partners.
LeasePlan is also a founding member of the EV100, a global transport initiative designed to fast-track the uptake of electric vehicles among companies.
EV100 was launched by The Climate Group and LeasePlan is one of a number of founding partners, including Baidu, Deutsche Post DHL, HP, IKEA Group, Metro AG, PG&E, Vattenfall.