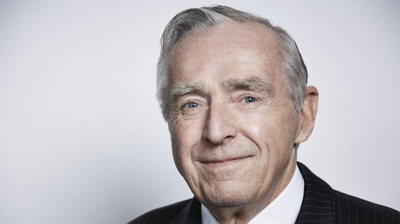 Sixt operates primarily in the mobility services market, offering a variety of car rental, car sharing and ride hailing services with products such as Sixt rent, Sixt share and Sixt ride.
Until recently, the company also offered car leasing services until it announced it intended to fully divest its shareholding in its subsidiary Sixt Leasing, focusing more of its efforts in the mobility market.
Alexander Sixt, chief administrative officer of Sixt, said: "The sale means that we are clearly counting on the consistent expansion of our core business and are focusing even more on the growth and innovation-driven further development of our new mobility services, the digitisation of our company and, in particular, international expansion in the USA and Western Europe.
"Furthermore, through the deconsolidation of the leasing business, the transaction allows us to significantly shorten our balance sheet and to extend our leading position in our peer group with respect to the equity ratio."
Sixt is selling 41.9% of its share capital to Hyundai Capital Bank Europe, amounting to approximately €155.6 million, based on a sale price of €18 per share.
Erich Sixt (pictured), chief executive officer of Sixt, said: "Following the IPO of Sixt Leasing in 2015, the current decision to divest our remaining shareholding constitutes a consistent strategic step. I would like to thank with all my heart the management board, the executives and the entire workforce of Sixt Leasing for their great contribution to the success of the Sixt Group over the last few years and decades."
Completion on the sale is subject to shareholder approval.
Sixt Group generated revenues of €2.93 billion in 2018 and is present in around 110 countries worldwide. The company expects the sale of its leasing business to be completed in the second half of 2020.
Jochen Klöpper, supervisory board chairman of Hyundai Capital Bank Europe, said: "We are delighted about the opportunity to cooperate strategically with Sixt Leasing in the future. The know-how and successful business model of the company form a strong platform for growth. By complementing our product portfolio with Sixt Leasing's innovative mobility services and fleet business at the point of sale and online, Hyundai Capital Bank Europe is able to further strengthen its position in the automotive finance sector."