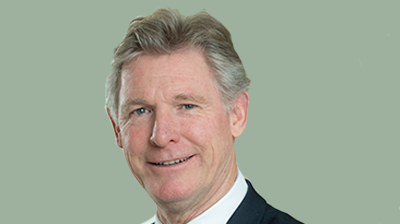 Leasing and fleet management provider ALD has revealed its financial report for the first half of 2020, with the total fleet reaching 1.76 million vehicles at the end of June this year, up 3.8% compared to the end of June 2019.
Furthermore, the leasing contract margin reached €295.5 million, down 10.5% compared to the first half (H1) 2019. This included a €30 million excess depreciation charge resulting from the fleet revaluation process, embedding stressed sales prices that are expected to last into 2021.
Suffering a slight decrease in the total funded fleet due to the effect of contract extensions and foreign exchange translation impacts, ALD's earning assets fell to €20.5 billion at the end of June 2020, a decrease of 3.3% when compared to the end of the previous year.
Total funding at the end of June 2020 stood at €17.9 billion (down slightly from €18.4 billion at the end of 2019) of which 70% consisted of loans from Société Générale.
Commenting on the figure work, Tim Albertsen, chief executive officer at ALD, explained: "H1 2020 was a live stress test for many companies. The crisis saw the rise of new types of demands which ALD answered by deploying flexible offers in over 19 countries and promoting used car leasing.
"Our operating and financial performance in H1 was sound despite inclusion of several provisions reflecting potential upcoming risks. We feel we have sufficient visibility to issue new operating guidance for 2020, premised on the assumption that major European countries will not be forced to return to a severe lockdown for an extended period. We are also announcing a capital markets day to be held on 12 November during which we will present our business strategy for the years to come."
Additionally, operating margins remained resilient throughout the period, growing 3.1% year-on-year in line with funded fleet growth, which increased by 3.1% compared to H1 2019.
Whilst the lockdown clearly had a range of negative impacts on the wider financial services sector, many customer and partner relationships were enhanced by the attempt of many operators to stay close and offer support during the pandemic.
Green vehicles continue climb
Electric vehicles (EVs), plug-in hybrid and hybrid powertrain penetration continued to rise during the first half of the year, representing 19% of ALD's passenger car deliveries globally in Q2 2020 compared to 12% in Q2 2019.
Comparatively, in the European Economic Area, UK and Switzerland these vehicles made up 21% of the company's passenger car deliveries. This beat the company's target for 20% "green" vehicles deliveries in Europe by the end of 2020.
ALD has also focused heavily on building and improving partnerships in the green vehicle sector in order to meet the shift in demand, partnering with car manufacturers such as Tesla and Polestar, and providers of charging infrastructure.
Used car sales results plummet
The number of used cars sold in H1 2020 was 126,000, down from 144,000 in H1 2019, reflecting the effect of lockdown measures in March and April.
As a result of the delays in sales and potential reduction in the prices of used cars, ALD's used car stock recorded an €18.6 million impairment in H1 2020. Therefore, the contribution to gross operating income from used car sales result reached -€11.6 million in H1 2020, down significantly from €43.4 million in H1 2019.
Furthermore, despite a rebound in remarketing activity since mid-May, used car stock levels remain above pre-crisis levels. To combat this, ALD has revealed it will continue to promote contract duration extensions to targeted customers with the aim of lowering the number of vehicles to be sold.
Operating expenses plummet
ALD's operating expenses fell to €313.4 million in H1 2020, a decrease of €3.4 million that highlights the necessity to control costs in difficult times. This decrease reached €8 million in Q2 2020 when compared to Q2 2019.
While the company did not postulate what caused the reduction in operating costs, one factor could have been introduction of the furlough scheme which saw many employees forced to work from home. This has resulted in many companies re-thinking whether the rental costs of using an expensive office space is necessary.
As a result of the reduced operating expenses, ALD's net income reached €206.8 million in H1 2020, down from €280.7 million in H1 2019.