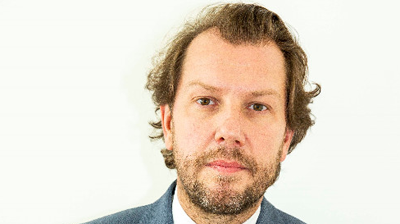 Personal and business contract hire service provider Leasys, has unveiled a pay-as-you-go leasing deal for cars and vans aimed at owner-operators trading in the 'new normal'.
Many SMEs across the UK and Europe find running a fleet of cars and vans is a core operational necessity, and in an attempt to ease the process and make vehicles more practical and competitive, Leasys created the new product inspired by the multitude of financing options for everyday items like mobile phones.
The scheme has been named Leasys Miles and according to the company, after making an initial payment and then paying monthly, the balance of the lease is charge by the mile, meaning that the less a customer drives, the less they pay.
Initially only available on the Fiat 500 and Doblo Cargo models, the scheme uses black box technology that tracks vehicle movements, monthly mileage and calculates payments. It currently costs 19p per mile for the Fiat 500 and 25p per mile for the Doblo.
Sebastiano Fedrigo (pictured above), managing director of Leasys UK, explained: "With so many small businesses facing enormous economic challenges brought about by the pandemic, so many of them have been crying out for innovative financing products like Leasys Miles and we are delighted to be able to introduce it on the Doblo Cargo.
"With further lockdowns a possibility, few small businesses are in a position to commit to traditional leasing arrangements yet they still need access to smart, reliable, efficient and practical vans in order to function. This new deal is the perfect solution."
Proving to be a staple across many SMEs, the Fiat Professional Doblo Cargo (in this case the L1 Diesel 1.3 80 model) would require an initial rental of £!49, followed by 47 monthly payments of £149 and a pay-as-you-go charge of 25p per mile. However, the first 500 miles are included at no additional charge.
Furthermore, the monthly fee includes a road fund license, roadside assistance, GAP waiver and subscription to the Leasys App.
FCA claims the cost of running the Fiat 500 is around two thirds of the price of the average daily London commute of £15.25, although this doesn't take into consideration the monthly £99 membership fee.
For example, someone travelling 5,000 miles a year would pay £179 a month (membership and mileage), although Leasys says a typical monthly payment is around £137.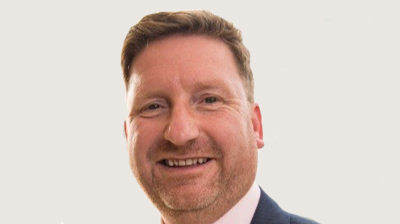 Richard Chamberlain (pictured above), head of brand at Fiat Professional in the UK, added: "Ever since the pandemic started, we've been in constant contact with our customers trying to provide whatever support we can to keep their businesses moving.
"The new Leasys Miles offer on the Doblo Cargo will be incredibly appealing and useful to many of them as it will allow them to enjoy all the benefits of the brilliant Fiat Doblo Cargo while keeping their costs to a minimum."
Formed in 2001, Leasys UK is a wholly owned company of FCA Bank and provides a range of personal and business contract hire and related services for FCA customers. The company currently manages a fleet of over 150,000 vehicles which targets large companies, SMEs, professionals and private individuals.
Fedrigo added: "This is most cost-effective for customers who do lower mileage than a standard leasing contract, and so the timing is ideal as daily mileages have fallen due to the pandemic. By Q1 next year, we expect Leasys Miles to be offered across the FCA range."