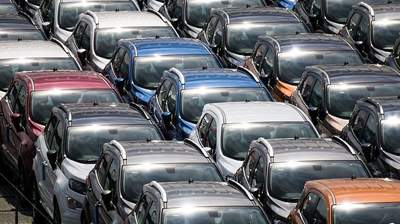 LeasePlan's used car platform, CarNext.com, is set to close operations in the UK as it's underlying net result fell to -€16 million (-£14.6 million) in Q2 2020. This compares to -€11.6 million (-£10.59 million) in Q2 2019, representing a drop of 37.7%.
Launched in the UK in 2018, the platform aimed to open up the LeasePlan's ex-fleet cars to the public via outright purchase, lease or finance. While the platform will close its UK operations, it remains unaffected in another 20 countries worldwide keeping the company's remarketing strategy alive.
A LeasePlan spokesman explained: "We're not selling cars anymore in the UK through CarNext. We're currently in discussions about working closer together with BCA and Cinch, who are our long-term remarketing partners."
According to the company, underlying operating expenses totalled €32 million (£29.23 million), representing a rise of €8 million (£7.31 million) as CarNext.com continued to invest in its data driven platform and technology.
Furthermore, B2C retail volumes were down 12% to around 8,000 vehicles in Q2 this year due to pandemic-related store closures in April and May. However, revenue remained stable at €28 million (£25.59 million), with lower volumes compensated by increased optional services income.
Looking at Q2 2019, LeasePlan decided to cease development of its core leasing system in favour of a more digital-focused architecture, leading to a loss of €92 million (£83.93 million). This was compounded by €31 million (£28.33 million) of restructuring and consultancy expenses related to CarNext.com.
Arval launches used car offering
In the wake of LeasePlan's departure from the UK used car market, Arval UK has stepped into the scene, offering offer some of its ex-lease stock for consumers to purchase outright, finance and lease in a new platform.
Arval's new used car website – named AutoSelect – will focus on creating a flexible online used car experience, set to include a choice of vehicles to purchase outright, finance and lease, with several hundred vehicles initially available.
According to Arval, part exchanges are accepted and can be processed as part of the transaction.
AutoSelect will also offer free home delivery to any UK mainland address and there is also a 14-day cooling off period, with the customer entitled to return any vehicle that doesn't meet their needs. These features enable a completely remote purchasing process, to support a COVID-safe market.
Gary Burns, remarketing director at Arval UK, explained: "Remarketing a proportion of our used vehicles direct to consumers is an important part of our strategy and we've been doing it for some time.
"Whether the customer is buying or leasing a used vehicle from us, they have high expectations, so a lot of time and effort has been put into developing this transparent user-friendly solution, which gives the customer all the information they need to make an informed buying decision.
"We have a number of established digital remarketing channels, which make it easy for our buyers to do business with us – irrespective of whether they are car dealers or members of the public.
"Arval AutoSelect is an exciting new addition and we expect this platform to become a key part of our remarketing mix. As a business, we are committed to remarketing a selection of our vehicles to consumers and Arval AutoSelect gives us an effective platform to do just that."