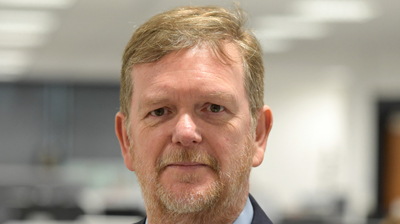 Company car and van fleets are significantly more optimistic about growth than they were before pre-pandemic, according to new data published in the 2021 Arval Mobility Observatory Barometer.
Compared with 2020, the research saw an eight percentage point increase in the balance of respondents that said they expected their number of company vehicles to increase, with 39% saying they now expected to take on more cars or vans, compared with 11% that felt their vehicle parc would shrink.
Larger companies with more than 500 employees are most likely to increase fleet size, with 59% of respondents expecting an increase in vehicle numbers, compared with 23% in 2020, while the figure was static at 11% for companies with fewer than 10 employees.
Two-thirds of respondents that expected fleet size to increase said it would be fueled by their organization growing or developing new activities that require vehicles, while 34% said numbers would go up to provide a safe commute for employees due to COVID-19, just ahead of the 32% that said they were offering vehicles to those not previously eligible, such as through salary sacrifice schemes.
Among the businesses in Arval's survey of 5,197 fleets across 20 countries expecting to drop vehicle numbers, almost half blamed COVID-19, while 38% put it down to moves to home-working, and 23% said drivers are choosing the cash allowance.
"Positivity is much more noticeable among larger fleets than smaller ones," said Arval's head of mobility research Shaun Sadlier (pictured above). "A potential explanation for this disparity is that bigger organisations have strategically identified the likelihood of fleet growth in a world where low taxation on EVs is set to increase company car uptake, as well as converting cash allowance takers to salary sacrifice schemes. SMEs have perhaps not yet had the time to devote to these areas and may well be focussed on overcoming the effects of the pandemic."
But Sadlier said that overall, the results "are very good news for the company car sector, which undeniably looks set to be given new life by the increasing adoption of EVs".
The research came as fleet registrations accounted for 54.6% of new cars in April, slightly ahead of its year-to-date figure of 54.5%, according to the latest figures released by the Society of Motor Manufacturers and Traders.
Due to the 2020 lockdown, registrations were up an artificial 3276.7%, with 9,152 battery electric models registered, beaten by the 9,600 new plug-in hybrids hitting the road. It was a rare example of PHEVs outselling full electric models, which the SMMT said could be down to the changes in the Government EV grant, and it has altered its prediction for pure EVs from 9.3% of the 2021 new car market to 8.9% in light of the grant revision.
The SMMT has also upwardly revised its forecast for the overall 2021 new car market due to a more upbeat economic outlook, the success of the vaccine rollout and easing of lockdown restrictions, and now predicts 1.86m new car registrations, up by 30,000 on its February expectation.
"After one of the darkest years in automotive history, there is light at the end of the tunnel," said SMMT chief executive Mike Hawes. "A full recovery for the sector is still some way off, but with showrooms open and consumers able to test drive the latest, cleanest models, the industry can begin to rebuild.
"Market confidence is improving, and we now expect to finish the year in a slightly better position than anticipated in February, largely thanks to the more upbeat business and consumer confidence
created by the successful vaccine rollout," he continued. That confidence should also translate into another record year for electric vehicles, which will likely account for more than one-in-seven new car registrations."