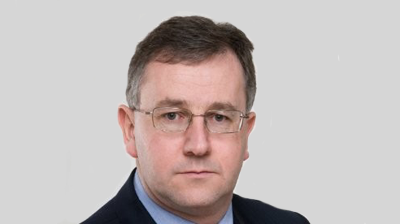 The acquisition of Asset Alliance Group by private and commercial bank Arbuthnot Latham & Co has been completed, following Financial Conduct Authority approval.
The deal was finalized in April for the company, which specializes in commercial vehicle, bus and coach purchase, refinancing and procurement, and has sites in Wolverhampton, Manchester, Ringwood, Ipswich and Darlington.
The company operates more than 4,500 vehicles in the UK, including trucks, trailers, coaches and buses, a number that has built across the group's decade in business.
Willie Paterson (pictured above), chief executive of the Asset Alliance Group, said: "Joining forces with Arbuthnot Latham is a fantastic step for our Group. The certainty in funding it provides truly sets us apart, gives us a strong foundation to meet our own growth targets as a business, and most importantly makes us more competitive for customers."
The group will switch from a previous panel of five lenders to the single bank under its new ownership and said that the deal will allow the company to "confidently pursue its ambition to provide the most competitive finance and outstanding service packages in the sector".
"Coupled with our excellent service standards and commitment to continuous improvement, customers can have complete confidence that the products and services we offer represent the best value in the market today," continued Paterson.
The new owner, Arbuthnot Latham & Co, was established in 1833 and is the private banking, wealth management and commercial banking division of Arbuthnot Banking Group.
Asset Alliance Group has also recently announced a deal to fund 91 vans for Scottish technical facilities management business Richard Irvin FM Limited. The mix of Volkswagen Crafter and Vauxhall Vivaro panel vans will be used to serve commercial property and housing customers across Scotland, and are being run on a full fleet management package including tyre replacement, servicing and safety inspections.