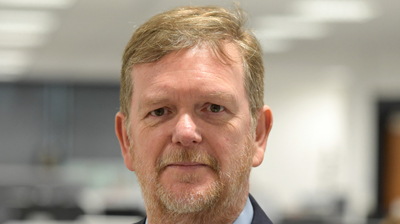 Low tax rates on electric vehicles (EVs) has resulted in surge in employers offering salary sacrifice to non-company car drivers, with new research showing over half (53%) now doing so compared to 39% in 2020.
According to the 2021 Arval Mobility Observatory Barometer, which looks at the current trends affecting company cars and vans across the UK and Europe, last year just a fifth (20%) of fleets said they were offering some form of finance solution, but this has now also risen steeply to more than a third (37%).
In addition to salary sacrifice, the car schemes offered by employers surveyed included a cash allowance (55%) and personal contract hire (39%).
Shaun Sadlier (pictured above), Head of Arval Mobility Observatory in the UK, explained that the zero or very low benefit-in-kind (BIK) tax rates on electric cars introduced by the government in April 2020 had almost certainly powered the majority of the dramatic increase in salary sacrifice schemes.
"Low taxation on EVs has made salary sacrifice a very attractive option for employees and employers, meaning that the latest, most advanced and environmentally-friendly cars can be offered to staff at extremely attractive monthly rates.
"This increase is concentrated among larger employers with more than 500 employees, something that is probably to be expected. Setting up schemes of this kind may not be as high a priority for smaller businesses– although there is impetus within Arval to increase their viability for SMEs.
"What we are seeing emerging is a definite future mobility role for EV-based salary sacrifice as a key element in a wave of new benefits initiatives that are designed to bring innovative options and ideas into play for employees, with only a very limited investment required by their employer," Sadlier said. [crosshead] EDF takes delivery of 500th EV
EDF has just taken delivery of its 500th car delivered through a salary sacrifice car benefit scheme provided by Tusker, which has been running for a year and seen a 4% uptake. Currently around 14 additional employees are signing up to the scheme each month, 93% of whom are opting for a pure EV.
Staff have reported monthly savings of around £150-£200 largely thanks to the 1% BIK available on the scheme which maximizes tax and NI savings for employees, as well as charge points being available at 20 of the company's sites. Three hundred additional charge points are set to be available to employees by December 2021.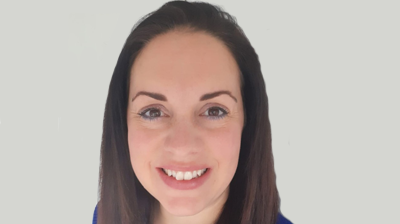 Vanessa Corsie, Benefits Manager at EDF, said: "The great thing about Tusker's car benefit scheme is that we were able to open the opportunity to drive a brand-new car up to over 11,000 employees. EDF is Britain's biggest generator, and we want to find new ways to help our customers and colleagues lower their carbon footprint and be part of the journey towards Net Zero."
"We launched the initiative to coincide with the government's change in BIK to 0% for the 2020/21 tax year. It reduced the BIK payable from 16% so provided considerable tax savings to employees – for both 20% and 40% taxpayers. We've already seen substantial savings as an organisation too. It also meets our duty of care obligations, reduces grey fleet challenges by getting employees into a new car and helps us meet our corporate environmental targets, so it's a win all round."
The Tusker offer works in the same way as Cycle to Work and Childcare Voucher schemes. Employees offset some of their monthly salary in return for a brand new, fully maintained and insured electric car. It also means employees can access the benefits of driving electric without any deposit or ongoing running costs including road tax, insurance, MOTs, breakdown assistance and repair bills. The employer also benefits from National Insurance savings.
'Unnecessary' range anxiety
EV leasing and fleet management specialist Fleet Evolution said its experience confirms that many company drivers are prepared to make the switch to EVs, especially as more became aware that that most models will be suitable for daily driving, and the company's forward order banks now comprise 97% of EVs.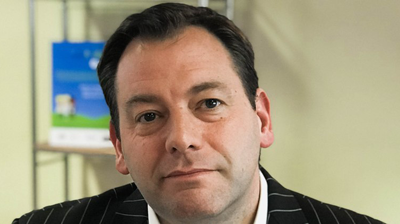 Andrew Leech, Fleet Evolution managing director, said "Many drivers now realise that they rarely travel 200 electric miles in one journey. Typical commutes are less than 50 miles a day. So, an EV with an effective range of, say, around 100 miles is suitable, with careful journey planning and daily charging, for 90% of the time.
"For the other 10%, going on holiday, for example, when more luggage and equipment may need to be carried, we are providing our drivers with larger, conventionally powered vehicles for short periods to supplement their regular EV usage."
However, Leech cautions that some company drivers are put off making the switch to electric because vehicle manufacturers are deliberately exaggerating the range of their latest electric models by up to 30%, leading to unnecessary range anxiety.
In his view, some of the worst culprits were luxury manufacturers such as Jaguar, Mercedes and Tesla, while Korean car makers Kia and Hyundai published some of the most accurate ranges.
Leech said: "As with the petrol and diesel models that went before them, vehicle manufacturers are wilfully over-stating the ranges of their electric models, presumably to try and attract more buyers.
"But in our experience, when drivers find that the actual range is not in line with the published figures, it can have the opposite effect.
"Although the charging picture is slowly improving, this country still needs many more charging points to reach full capacity. So, having an accurate picture of your electric range is vitally important for journey planning."
Leech suggested that, rather than give a single electric mileage range figure for each new model, manufacturers broke this down into two categories: for motorway driving and for urban driving as this gave a more realistic picture of the actual range that was achievable.