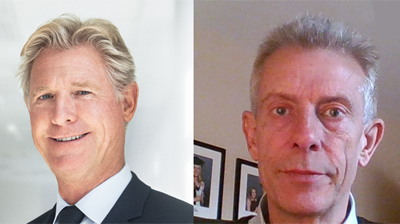 Last week, ALD announced that it would acquire LeasePlan for €4.9 billion. ALD's parent Société Générale will own 53% of the new company, LeasePlan shareholders just under 31%.
This Thursday, January 20th at 1pm Europe time; midday UK you can learn more about this acquisition by signing up for Asset Finance Connect's webcast interview when AFC content leader David Betteley will interview Tim Albertsen, CEO of ALD live online. The webcast interview is sponsored by fleet software solutions provider, Bynx.
AFC readers can register to participate in the webcast which takes place at midday UK, 1pm Europe time on Thursday 20th January 2020. Click here to register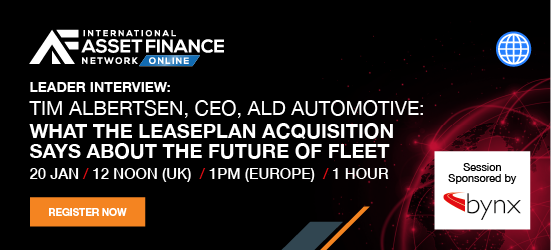 ALD announced last week that they are to acquire 100% of LeasePlan in a €4.9 billion deal is heralded as a 'step change', an announcement which signals a major shakeup of the fleet and mobility sector. The combined company, currently named "NewALD", will have a fleet of some 3.5 million vehicles worldwide, and is predicted to grow at 6% annually. The move creates a leading global mobility player, with ALD stating the transaction offers substantial synergies and economies of scale, and will generate significant value for shareholders.
The move is seen as significant step for Societe Generale which describes mobility as their third pillar alongside retail and investment banking.
It is also an indicator of the likely future direction for the global fleet industry as fleet cos seek to build scale as they position themselves to deliver on anticipated increased interest in mobility services.