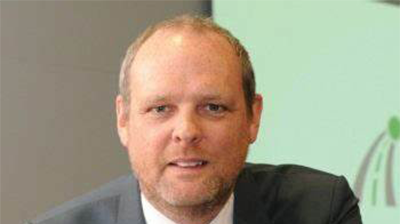 New electric van availability could be exceeding diesel, providing an opportunity for light commercial vehicle fleets to seriously consider adopting the new technology, says the Association of Fleet Professionals. Paul Hollick, chair at the industry body, explained some members were reporting that electric vans were currently available with significantly shorter lead times than diesel equivalents.
"Electric van production is beginning to ramp up quite quickly and while the numbers remain relatively small in overall industry terms, this appears to be creating what are – in current terms – relatively short lead times that can be measured in months.
"As with electric cars, there is a strong possibility that manufacturers are channelling greater resources into electric van production in order to meet corporate emissions targets and this could additionally lead to comparatively strong availability over the next few years.
"What this means overall, we believe, is that now is a good moment for fleets who need vans and who have been deliberating over electrification to think seriously about placing orders. While there are widespread reservations about some aspects of going electric for light commercial vehicles, in many cases it makes more sense to have an electric van and begin managing those issues sooner than to wait longer for a diesel model."
Paul added that the general AFP view was that although serious consideration needed to be given to the potential drawbacks of electric vans, most fleets could begin to use them relatively easily in at least some applications.
"We worry that widely discussed operational and technical barriers – while they certainly need to be part of any buying decision – are serving to disproportionately hamper electric van adoption across our industry when there remain many operators for whom electrification is a real and viable solution.
"The fact is that in the absence of any other widely available zero emissions technology, electrification is the future for light commercial vehicles so, as a profession, we need to be working to resolve these problems and doing so operationally in the real world is probably the best way forward. Bearing in mind the current supply situation, now is a potentially a good moment for fleets to place orders."
Paul added that much more government assistance was also needed to speed adoption and help to overcome objections. "We've talked at length in recent months about the requirement for some kind of government support for fleets to acquire electric vans, acting as an equivalent to the way benefit-in-kind has been used to massively boost car electrification. It would really be a help to provide incentives that effectively outweigh any potential problems."