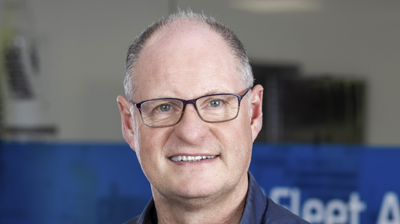 Fleet Alliance has seen the proportion of Ultra Low Emission Vehicles (ULEVs) on its managed fleet grow to record levels in the last 12 months as it continues its rapid progress towards meeting its EV100 commitment. Around two thirds (66%) of last year's new car sales at the Glasgow-based leasing and fleet management specialist, were ULEVs – defined as those vehicles with CO2 emissions of 75g/km or less.
This comprised one third battery electric vehicles (BEVs), which is a year-on-year growth rate of 50% over 2021, and one third hybrid vehicles, sales of which were up by 10% in the last 12 months.
The astonishing rate of growth in market share is double that of the UK new car market as a whole. Nationally, some 16.6% of all new cars were BEVs last year, compared to 33% at Fleet Alliance, while the national market share figure for hybrids was 17.9% compared, again, to 33% at Fleet Alliance.
Company CEO, Andy Bruce, said that demand for ULEVs was being driven both by sales to new customers and to existing clients, and underlined the business's commitment to its membership of the EV100 movement.
As an EV100 member, Fleet Alliance has clear plans to electrify its 30,000-strong managed fleet by 2030 and the latest figures show that the commitment continues to be strongly met. Fleet Alliance's own corporate fleet went fully electric in mid-2021.
"We are seeing growing numbers of our customers make their own commitment to going electric by adding either BEVs or hybrids to their fleets as they move to meet their own ESG timetables. While we have been actively encouraging them, we have largely been pushing against an open door," said Bruce.
A key driver in the growth of ULEVs has been Fleet Alliance's salary sacrifice scheme that it launched in late 2021 and which has proved increasingly successful, not least because of the current cost-of-living crisis and the tax benefits that the scheme delivers for EV drivers.
Fleet Alliance calculates that leasing an EV through salary sacrifice can save up to 50% of the running costs compared to a personal contract hire (PCH) agreement. And last year saw exponential growth in the number of companies taking advantage of the scheme, which is aimed primarily at SMEs but is available to businesses of all sizes.
Bruce said he was not surprised there had been such a huge interest in the Fleet Alliance salary sacrifice scheme.
"A salary sacrifice scheme takes maximum advantage of the current tax benefits for electric cars. And the Government has now given us certainty by providing BIK rates up to 2028 with a ceiling of 5% by that year. That removes the fear that drivers might suddenly be landed with large tax bills by switching to EVs.
"At the same time, the fact that we competitively tender all salary sacrifice leases across a wide panel of funders means we maximise accessibility to EVs for our customers," said Bruce. 
"We have found that many companies are very receptive to the idea and willing to consider introducing a salary sacrifice scheme, while we see our role as conveying the clear advantages that it brings to drivers," he added.
The three most popular makes of EV on the Fleet Alliance fleet last year were Tesla, Mercedes and Kia but, like many suppliers, Fleet Alliance had been affected by the supply constraints created by the global shortage of semiconductors, said Bruce.
"We are expecting supply to begin to ease during 2023, with more electric models being introduced across the board from all manufacturers. And we are expecting to see a return to near normality towards the end of the year with lead times and prices gradually coming down as supply eases," he said.