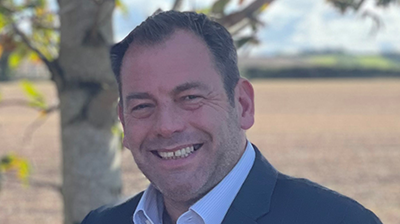 A salary sacrifice scheme that provides electric cars has been rated the most valuable flexible benefit for employees, according to a major new survey.
The survey of 5,000 employees, carried out by Tamworth-based fleet management and salary sacrifice specialist, Fleet Evolution, found that 40% of respondents said that salary sacrifice was the most important benefit in their opinion. This was followed by pension (37%) and flexible working (9%).
Some 55% of employees said that they would not have opted for an electric car had it not been provided through a salary sacrifice car scheme, while factors that informed their decision to switch to an EV included the provision of workplace charging and the high costs of fossil fuel.
However, when asked what was the single most important factor that prompted them to switch to an EV, 78% of respondents said that it was the cost savings that could be enjoyed by making the switch.
A major factor was the fact that Benefit-in-Kind tax rates on EVs with zero carbon emissions are currently 3% from the start of this month, compared to much higher rates, typically in the 20-30% region, for fossil fueled cars.
There was overwhelming support for employers who offered a salary sacrifice car scheme, with 62% of those surveyed saying that they would not move to an employer that did not offer salary sacrifice cars as an employee benefit.
Andrew Leech (pictured), founder and managing director of Fleet Evolution, said that the survey showed the strength of feeling around salary sacrifice electric cars and how they played an important role in staff recruitment and retention.
"At a time when many employees face rising costs across the board in almost all areas of life, what this major new survey underlines is the importance of having flexible benefits, such as a salary sacrifice car scheme, as cost-saving initiatives available to employees.
"The current BIK tax regime makes electric cars affordable for many employees who are above the minimum living wage, especially when compared to the high tax rates and high fuel costs for both petrol and diesel models currently.
"Electric cars are also an extremely valuable benefit to employees due to their convenience, ease of use, absence of upfront payments and value for money. There were very strong feelings expressed amongst respondents to our survey that they would not consider moving to an employer who did not offer an electric car salary sacrifice scheme.
"And an overwhelming majority said they would not have made the switch to an electric car without it being offered through a salary sacrifice scheme."
Leech also said there were also significant advantages for employers. "A key benefit from an employer perspective is the impact on the company's ESG (Environment, Social and Governance) policy, as EV salary sacrifice schemes are very carbon efficient because they promote low carbon vehicles across the board at a time when many companies are looking to cut their carbon footprint," he added.