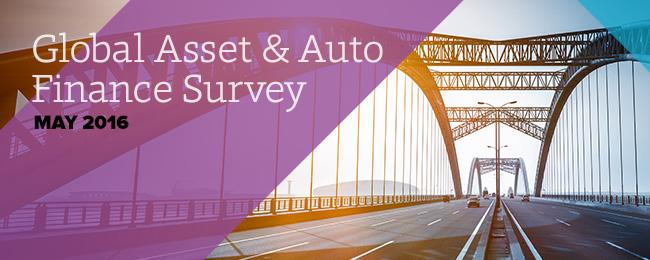 AVAILABLE NOW, FREE OF CHARGE
| | |
| --- | --- |
| | The gloom surrounding the economic outlook has started to lift, prompting greater demand for financing. In the aftermath of the financial crisis, our previous surveys suggested real improvements were on their way, starting in the US, where leasing new business volumes began to edge towards new highs. |
| | Business volume has been on the increase in Europe. While traditional markets such as Australia have seen subdued asset finance volumes in recent times, there has been strong growth in China. |
| | The financial sector has seen regulations tightened, including stringent new rules on tax and on the use of capital. The International Accounting Standards Board and the US Financial Accounting Standard Board have both published new standards, although with some differences in approach. |
| | Brazil has seen its leasing market decline throughout 2014 and 2015, with no sign of an immediate turnaround, despite the investment in major infrastructure projects ahead of this summer's Olympic games. |
| | The outlook for the auto and asset finance sector remains positive. While forecasts for the remainder of 2016 have been trimmed, they have not been cut so savagely as to threaten the sector's continued recovery. |
| | FULL SUMMARY OF FINDINGS - SEE PAGE 4 OF THE SURVEY |
INCLUDES LEADERS' INSIGHTS ON CURRENT MARKET CONDITIONS
John Bills, director Australian Equipment Leasing Association
Deirdre Borrego, senior vice president J.D. Power
Nidhi Bothra, executive vice president Vinod Kothari Consultants
Rafael Castillo-Triana, CEO The Alta Group Latin American Region
Bill Choi, vice president of research and industry services Equipment Leasing and Finance Association
Richard Cordray, director Consumer Financial Protection Bureau
Amy Crews Cutts, chief economist Equifax
Enrico Duranti, chair Leaseurope
Paul Errington, CEO Connaught Finance Investments
Valerie Hayes Jester, president Brandywine Capital Associates
Jason Laky, senior vice president TransUnion
Hugh Lander, chief executive officer BOQ Finance, Bank of Queensland
Kai-Otto Landwehr, CEO Siemens Financial Services
Kai Ostermann, CEO Deutsche Leasing Group
Ralph Petta, CEO and president Equipment Leasing and Finance Association
Bill Phelan, president PayNet
Tim Russi, president of auto finance Ally
Richard Ryan, EMEA partner Invigors
Hugh Swandel, managing director The Alta Group in Canada
Steven Szakaly, chief economist National Automobile Dealers Association
Melinda Zabritski, senior director of automotive credit Experian Automotive.
Terms of service: Asset Finance International Country Surveys are free because they are sponsored. By ordering this Country Survey you are agreeing to allow us to share your contact information with the Sponsor who may contact you with information and offers regarding their products and services. The Sponsor is White Clarke Group.
ALL FIELDS ARE REQUIRED