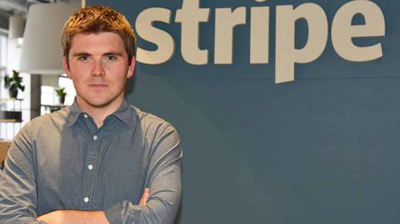 Online payments platform Stripe has raised $250 million in a new funding round to power global growth and develop new services.
Investors included General Catalyst, Sequoia, and Andreessen Horowitz. The additional investment gives the business a pre-money valuation of $35 billion.
Stripe will use the capital to accelerate its growth in three key areas: international expansion; growing its product suite; and extending its enterprise capabilities.
Senior executives within the business point out that five out of six new internet users go online from areas outside of North America and Western Europe, so Stripe is investing heavily in opening new markets.
It recently launched in eight additional countries and aims to have operations serving 40 countries in the short-term, covering 70% of the global economy. Further expansion is planned in 2020.
Stripe has built a programmable infrastructure for global money movement, the Global Payments and Treasury Network (GPTN), which hosts a growing range of products and services.
This includes Stripe Capital, which provides rapid access to funding, and the Stripe Corporate Card.
Stripe processes hundreds of billions of dollars a year for millions of businesses worldwide, including online retailer Wayfair and software developer GitHub.
Its customer base ranges from start-ups to international organisations that use it for core payment processing.
John Collison (pictured), president and co-founder of Stripe, said: "Even now, in 2019, less than 8% of commerce happens online.
"We're investing now to build the infrastructure that will power internet commerce in 2030 and beyond. If we get it right, we can help the internet fulfil its potential as an engine for global economic progress."
Stripe is headquartered in San Francisco with offices worldwide, including London, Paris, Singapore and Tokyo.