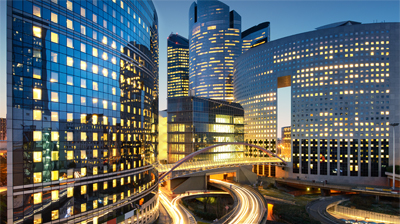 The third edition of the annual Asset Finance Europe 50 (AFE50) ranking survey has revealed strong growth for leading companies in the region.
The unique European annual ranking survey, sponsored by Alfa, shows total business equipment and vehicle lease receivables in 2018 were €299 billion, up 5.4% compared to 2017. The previous year showed an increase of around 2.8%.
Companies profiled in the top 50 account for around 85% of the wider industry, suggesting total business equipment and vehicle lease receivables of around £351 billion.
The survey is based on the latest published financial accounts of listed companies, usually with December 2018 year-ends.
The AFE50 survey provides important insights into the European business equipment and car leasing industry and this year's edition provides expanded coverage of aviation lessors, covering their leases to airlines based in Europe.
The 2019 report provides exclusive insight on the shape of the industry and includes a split by lessor, by type of lessor and by country of ownership.
AFE50 companies grew their total portfolios by more than €15 billion year-on-year, the report reveals, with three companies, Societe Generale, BNP Paribas and BMW, accounting for 48% of the increase.
Societe Generale topped the annual tables as it saw its portfolio grow by 15.1%. The finance company, including its automotive leasing arm ALD, accounted for 28% of AFE50 growth in this year's report.
Insights provided in this year's report include:
AFE50 by total lease receivables
Top 10 companies
AFE50 growth by sector
AFE50 by country of parent business head office
Largest auto captives
Largest captives
Largest companies in rail/aviation
Largest independents
Andrew Denton, chief executive officer of Alfa, said: "This represents another comprehensive piece of work from Asset Finance Policy and Asset Finance International.
"This is only the third such report, but many in the industry already see it as its most informative and educational guide."
To provide feedback on this year's AFE50, please contact Asset Finance International by emailing johnmaslen@assetfinanceinternational.com
You can download your copy using the form below: