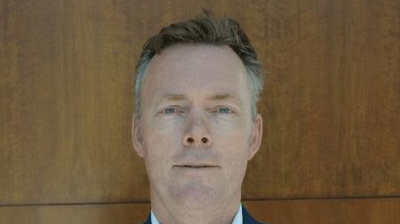 Auto finance software provider Alfa, has announced the release of a new, preconfigured edition of its flagship software solution Alfa Systems, specifically for auto finance operators in the US.
The software – named Alfa Start - includes a preconfigured start position with a predesigned process catalogue and a suite of out-of-the-box integrations. Furthermore, the solution is cloud native and benefits from a fully managed infrastructure and the promise of regular upgrades.
Alex Cooper, associate director at Alfa responsible for the delivery in the US, said: "By choosing a preconfigured version of Alfa Systems with business-ready core configuration, Alfa Start customers can be in live production with their new system in less than 24 weeks, leveraging the functionality and performance on offer."
Based on the company's existing Alfa Systems platform, the solution is aimed at US-based auto finance operations of all sizes, meaning that Alfa has set an entry-level cost to the product.
Alfa Systems - the company's star platform - is aimed at the wider market, adapting for auto, equipment and wholesale finance business. It administers both retail and corporate business, from point-of-sale and originations, to contract management and remarketing. According to the company, the solution's ability to consolidate multiple client systems on a single platform is key to the business case for each implementation.
Simon Clark (pictured above), head of business development, Americas at Alfa, added: "Our new solution Alfa Start, allows any auto finance company to take full advantage of the proven Alfa Systems platform, which until now has been within reach only of larger, more established operators. Our optimized approach accelerates systems change, maximises value, minimizes risk and enables businesses to innovate in the auto finance space."
Founded in 1990, Alfa has delivered its software platform and consultancy services to the global asset and automotive finance industry. With over 30 existing clients spread across the globe, Alfa has teams based in Europe, Australasia and the Americas.
Clark continued: "Alfa Start is built on over a decade supporting the top providers at the forefront of auto finance in the US. This experience has been distilled into our predefined, best-practice parameters and processes, so Alfa Start represents a compelling proposition to take your business forward."
The company initially announced the launch of Alfa Start in the UK prior to the lockdown, aiming it at equipment finance operators. UK-based challenger bank Hampshire Trust Bank marked Alfa's first Alfa Start customer following an initial investment at the tail-end of last year. The Bank's specialist business finance division chose to invest in the company as part of its digital strategy to deploy 'best-in-breed' software and services.