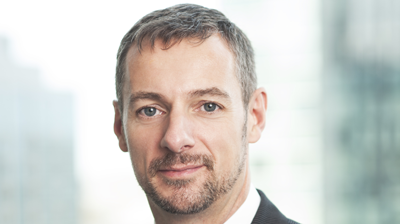 Finance technology provider Alfa have announced the new release of its asset finance software platform, Alfa Systems, with a variety of new functions to improve the user journey.
The platform offers an end-to-end solution with integrated workflow and automated processing, supporting both retail and corporate business for auto, equipment, wholesale and dealer finance on a cross-border basis including leases, loans, originations and servicing.
In the latest release of the software, Alfa have compiled 18 months of market research and development into a variety of new features designed to improve the user journey.
Andrew Denton (pictured above), chief executive officer at Alfa, said: "I'm delighted to announce the latest release of Alfa Systems. It includes an exciting overhaul of the entire UI and user experience, designed in close collaboration with our end users and following the design thinking methodology."
During the development process, Alfa worked closely with its end users, introducing a new way of developing software, inspired by design thinking which helps the company to understand how users interact with its products.
Highlights of the new release of Alfa Systems include:
A comprehensive redesign of the user experience including an expanded content area, an improved browsing experience and find-as-you-type search results;
Enhancements to all elements of user feedback;
The launch of Alfa Start, a preconfigured edition of the platform that enables equipment and auto finance providers to implement the platform quickly and cost-effectively;
The addition of support for risk-free interest calculation rates such as SONIA and SOFR as LIBOR continues to be phased out;
Usage-based billing for assets has been enabled which usually takes the form of pay-per-mile solutions that allow customers that use commercial vehicles to be billed only for the distance travelled rather than projected;
The introduction of cash accounts that pay interest on account balances, or use the interest on account balances to pay off the interest on a loan;
New improvements to the system architecture that enable users to design their own API with scalable performance proven for a 10 million-contract portfolio.
Denton continued: "In usage-based billing and cash accounts, we've introduced some vital product changes to give asset finance businesses more flexibility in the way they do business in their market.
"We've also introduced Alfa Start, a preconfigured offering to get projects up and running quickly. Alfa continues to help people in asset finance operate efficiently and competitively.
Formed in 1990, Alfa is a finance systems and consultancy service provider to the global asset and automotive finance industry. With more than 30 clients across 26 countries worldwide, Alfa has an array of offices in Europe, Australasia and the Americas.