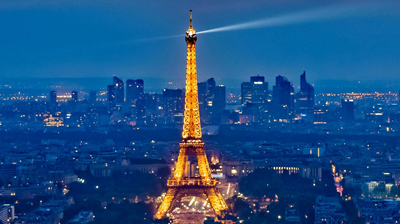 Europe's biggest asset finance providers entered 2020 in a position of strength that helped them prepare for the toughest year in the industry's history.
In the fourth annual Asset Finance Europe 50, asset finance leaders have heaped praise on their employees for their pivotal role in supporting industry growth and adapting to change as the Coronavirus crisis struck at the start of the year.
The unique European annual ranking survey, sponsored by Alfa, reveals that total business equipment and vehicle lease receivables of the 50 largest companies were €314 billion as the industry entered a pivotal year.
With the top 50 firms accounting for around 85% of the market, the total value of business equipment and vehicle lease receivables last year was an estimated £371 billion.
The robust growth reported by the industry provided a strong base to cope with the COVID-19 crisis this year, which has led to unprecedented challenges facing finance providers and their customers.
The top 25 firms represent 78% of the total AFE50 market, which is unchanged from last year, while the top 10 companies account for nearly half the market. The top two companies, Societe Generale and BNP Paribas, hold one-fifth of receivables in the AFE50.
Bank-owned company receivables represent two-thirds of the market and dominate the top of the table; seven of the top 10 companies are bank-owned, with €120 billion in assets.
Overall, 37 companies within the AFE50 reported growth in their receivables in their latest accounts, adding more than €21 billion, which was offset by 12 companies reporting declines totalling €12 billion; one recorded no change.
This year's report includes an exclusive commentary from Jochen Jehmlich, chief executive officer of Societe Generale Equipment Finance, who reveals how the industry's largest company responded to the challenges of the crisis and what strategies are being considered for 2021.
He said: "The global economy is uncertain, as is the future of the leasing industry, but I am optimistic. SGEF has many strengths; we have shown resilience during the crisis, we are embracing the digitalisation of our processes, we are accompanying the environmental transition, and taking responsibility. We are at the heart of the real economy."
Andrew Denton, chief executive of AFE50 sponsor Alfa, said: "Those companies who are on top of their game, and stay there, do so by being ready for anything; by adapting, taking opportunities, reducing risk and always having somewhere to go when the landscape shifts. Each and every one has an aptitude for maximising the business they do, in a lasting way."
To review the exclusive insights in this year's edition, download your copy today using the link below.