Alfa has signalled its backing for business efforts to improve racial equity, by signing up to partner with the Black British Network.
The asset finance systems and consultancy specialist joins alongside O2, Sainsbury's, Tesco and EY and a host of other organisations, who are committed to making real change happen in the area of diversity and inclusion.
Founded by renowned campaigner Cephas Williams, the Black British Network aims to enable roundtable conversations with members of the Black community and industry leaders to build better frameworks within organisations and society.
In a recent public letter to his son Zion, Williams called for a united voice for Black professionals, the wider Black community, industry leaders and leading organisations to work together and drive targeted change focused on the Black community in the UK.
The roundtable discussions will be used to compose The Black Paper, a manifesto for improving organisations' approach to inclusion and diversity. This will be published along with a video series highlighting Black people's experiences in order to educate viewers and support change, as well as a portrait series designed to visible and amplify the contributions and identity of Black people in British society.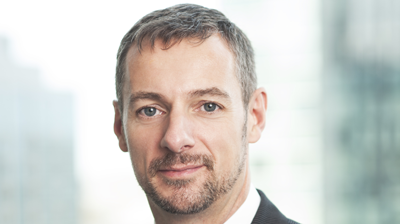 Andrew Denton, Alfa's CEO, said: "The Black British Network represents an important step forward in the journey towards racial equity. Recently, alongside many other industry leaders, I signed Cephas's Letter to Zion, joining forces to help dismantle systemic racism and create an equal playing field for the economic advancement of the Black community in the UK."
Cephas Williams said: "Andrew is a friend and someone I have got to know personally over the past few years. The importance of friendship in this context is that being an ally is not just about thinking of ways to help people; being an ally is to build authentic relationships with others and through those relationships grow closer, firmly in the understanding of how you can support one another.
"It is true that many hang up the 'garment of inclusion' as soon as they leave the office, and approach any conversation outside of selling their product or service as a tick-box exercise. This often leads to initiative fatigue, with many well meaning activities but no real systemic change."
In contrast, Williams said he wants to build relationships that create "real change beyond notions of charity, and real empowerment beyond feelings of empathy."
"From conversations I've had with Andrew and the leadership at Alfa, and from tangible steps the organisation has now taken, I strongly believe they will be an instrumental part of the systemic change we are pushing to see," he stated.
Alfa said its partnership with the Black British Network is a key example of its commitment to the United Nations Sustainable Development Goals, which are designed to address global challenges. Alfa has chosen four goals in particular to help shape and develop its organisation: the commitment to quality education, gender equality, climate action and partnering.
In addition to working with the Black British Network, Alfa has undertaken a number of other diversity initiatives in the past year These include joining an external mentoring and coaching programme for its female senior leaders, with CEO Andrew Denton taking part in The Executive Challenge, a programme designed to give girls aged 12-16 access to industry leaders for mentorship and learning. As members of the Women's Association, Alfa women took part in the photographic campaign For the Woman, designed to make women visible across industries and job functions.
In addition, June 2021 was designated "volunteering month", during which people are encouraged to make use of their volunteering allowance, and spotlighting those colleagues who already volunteer.
Details of the Black British Network are here: http://www.blackbritishnetwork.com/
Letter to Zion is here: https://www.cephaswilliams.com/lettertozion