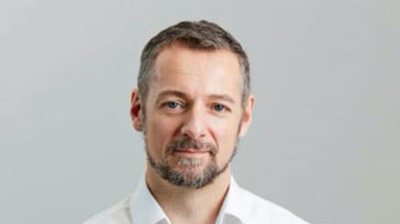 Alfa Financial Software has reported strong revenue growth in the first quarter of the year, hitting £22.5m, up more than 10% on the same period last year. The company, a leading developer of mission-critical software for the asset finance industry, worked more chargeable days in March than at any time in its history, and said it expects these high levels of chargeability to continue.
In its update on trading for the first quarter of the year ended 31 March 2022, Alfa said that as expected it saw continued strong growth in subscription revenues. Software revenues were also up significantly over last year. Services were in line with last year, largely due to extra vacation days taken this year compared with the very low level taken in the first quarter last year.
Alfa noted: "This revenue performance is consistent with our expectations and cash generation has remained strong."
Strong pipeline
Over the three months, Alfa concluded one go-live as well as three upgrades, while the company has delivered a further go-live and two upgrades since the period closed.
The company stated: "As we announced at the time of our full year 2021 results, we have converted one prospect from the late stage pipeline to a win, and have added a new prospect. We have also seen three prospects in the late stage pipeline move to 'preferred supplier' status. We continue to add prospects into the pipeline and it further strengthens our confidence for our future growth ambitions."
In addition Alfa reported significant progress with its partner program, and said it has nearly doubled the number of chargeable partner days this quarter compared with the same quarter last year.
Plans for a Smart Hub in Portugal have also progressed during the quarter, with a recruitment campaign ongoing for remote developers based in the Lisbon area. The first recruits are expected to join in the second half of this year to boost Alfa's product engineering capability.
Special Dividend
At the beginning of the year, Alfa announced a share buyback program of up to £18m over the next 18 months, reflecting its strong cash generation model. In its latest update, the company said that even after allowing for the share buyback program and the payment of the regular dividend, its cash balances are continuing to grow. Therefore Alfa has now decided to declare a Special Dividend of 3 pence per share, equivalent to a £9m return to shareholders, to be paid on 16 June. This follows on from the Special Dividends of 15 pence per share paid in November 2020 and 10 pence per share paid in November 2021.
Andrew Denton, Alfa CEO, said: "2021 was an outstanding year for delivery across the Company, and it is pleasing to see that strong performance has carried into the first quarter of 2022. The strength of our order book, our sales execution and our pipeline all give us confidence that the high demand for our services will continue. Whilst we are operating in a competitive market for the exceptional talent we seek to recruit and retain, we are currently performing well and in line with our plans in these areas and we are seeing significant progress in the number of partner resources in use.
"Whilst there is a significant degree of macro-economic uncertainty, we are confident in our expectations for the full year and believe that we have the opportunity to exceed them as the year continues."