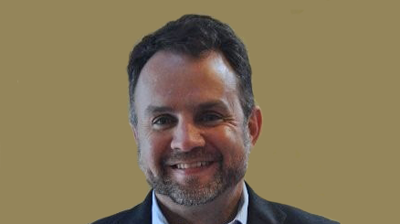 Alfa, provider of Alfa Systems, a leading software platform for auto and asset finance, has released details of a successful implementation project with CarMax Auto Finance (CAF), the finance arm of CarMax, the largest used car retailer in the US. The project, which spanned four years, saw the two companies develop a strong collaborative partnership to deliver a major systems upgrade.
CAF engaged Alfa in 2017 to help achieve its vision for modernization and strategic growth and replace its existing backend legacy systems. Going live in October 2021, the project featured support for key business processes, regulatory compliance, a major data migration, and sophisticated integration with CarMax's systems landscape.
The business was using a number of platforms, including an iSeries-based accounting and back-office contract management system, an in-house workflow management system, and a number of peripheral systems, spreadsheets and databases. These systems had been in place for decades, and it was clear that they would not be able to support the business's accelerated growth plans.
Mike Callahan, who was CFO of CAF during the time of the Alfa modernization project, explained: "There were a couple of things about Alfa that really stood out. The integrated workflow engine allowed us to customise workflows to provide our customers a much more seamless experience. In addition, Alfa provides a modern platform which allows us to integrate well with boundary systems."
Data migration
The Alfa project team began implementing an entirely new back-end system for CarMax Auto Finance in 2018. As a business operating nationwide for decades, CAF had a large portfolio of contracts to migrate to Alfa Systems, as well as numerous existing accounts, customers, and CarMax stores
Data migration was iteratively trialled and refined throughout the project, to ensure that the portfolio was moved safely from two source systems onto the new platform.
Callahan stated: "One of my primary concerns going into the project was the migration of the existing portfolio into the new system. Our previous core system was not flexible and required manual interventions to correct an account when something went wrong. The data we migrated was far from straightforward. The fact that we were able to reconcile the migration as closely as we did was a testament to the hard work and competence of the teams."
Partnership working
CAF provided a project team to work with Alfa on the software implementation, and the relationship between the two teams was very strong throughout, with a high level of trust between them, ensuring close collaboration and communication. In addition to continued knowledge transfer through the close side-by-side work between Alfa and CAF across all areas of the implementation project, Alfa also provided training using a "train the trainer" approach.
Callahan said: "We thought the Alfa team was a good cultural fit based on the sales process, but you don't truly know until you get into the implementation. From day one the Alfa team fit in seamlessly. I could not have been more pleased with the collaboration and partnership."
In 2022, CarMax is targeting new initiatives such as implementing a customer service web portal and a new external general ledger, in addition to performing regular upgrades to benefit from new Alfa Systems features.
Reflecting on the project, Callahan commented: "We replaced a core system that had been in use for over 30 years. The peripherals built around that system were also replaced and were 15-20 years old. We're extremely pleased that we have a modern foundation that we can continue to build upon. We are confident that the decision to partner with Alfa was the right one and are excited to have Alfa as a partner in this journey." Read the case study in full at alfasystems.com.