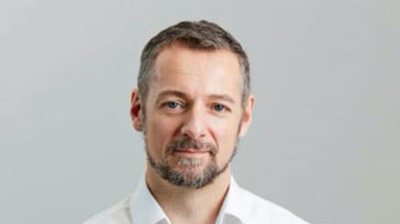 Capitas Finance, who specialise in offering a range of funding options to help businesses overcome the barriers to decarbonisation, has demonstrated its thought leadership in energy solutions finance with the publication of a new whitepaper with software platform provider Alfa Financial Software entitled 'Towards energy resilience: closing the efficiency gap'.
In the whitepaper, Capitas Finance and Alfa discuss what is happening in the energy finance space with companies striving to reach net zero targets and explain how new funding models like 'Energy as a Service' are helping to transform the sector, and how lessors can become competitive in this market.
'Towards energy resilience: closing the efficiency gap' explains the powerful drivers for businesses to cut their greenhouse gas emissions and underlying energy use – and the equally powerful barriers preventing them from implementing decarbonisation projects. The report shows that there is "a clear disconnect between what businesses say they want to do and what they are actually doing".
"The way that businesses use, monitor and pay for their energy continues to go through a series of rapid changes," says Capitas Finance Chief Executive Officer Darren Riva. "Energy security, cutting operational costs and climate targets remain powerful drivers for business action on energy efficiency. Yet most businesses still find that finance is the greatest, and most challenging, barrier that prevents them from moving at pace with energy efficiency measures.
"In co-authoring our whitepaper with Alfa, we want to show that finance companies have a huge opportunity to add value by addressing some of the barriers preventing businesses from introducing positive change."
Andrew Denton, CEO of Alfa, said: "Capitas Finance provide a vital service in financing energy solutions for carbon-conscious businesses and public sector organisations. It's a subject close to Alfa hearts too, so we're delighted to dovetail with them for this engaging piece."
Capitas Finance specialises in financing low carbon energy solutions and on-site generation for carbon conscious businesses and public sector organisations, offering a wide range of funding options that are designed to accelerate the path to decarbonisation, reduce energy bills and reduce reliance on the grid. Meanwhile, Alfa produces a leading asset finance software platform, and is committed to ensuring customers have the necessary tools to support green funding models and products.
You can download the whitepaper at https://www.capitasfinance.com/insights/closing-the-energy-efficiency-gap/