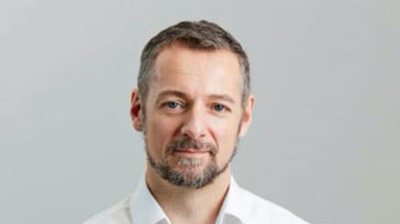 Alfa Financial Software has reported a strong financial and operational performance with a record software delivery in its 2022 full-year results, with revenue up 12% to £93.3m and operating profit up 20% to £29.6m.
Alfa's progress to a fully subscription-based model is reflected in the continued strong performance of subscription revenues which were up 17% in 2022, contributing 29% of revenues. 75% of Alfa's revenues were recurring in nature, either subscription revenues or services and software revenues with existing customers.
2022 was another record year of deliveries for Alfa bringing the total number of successfully executed client deliveries to 28.
Alfa experienced continued diversification of their customer base in 2022, with their top five customers accounting for 35% of revenues, compared to 61% in 2019.
Andrew Denton, Chief Executive Officer at Alfa said: "We have delivered a strong financial and operational performance in 2022 and we have made significant progress towards our strategic goals. We are particularly pleased with the quality of our revenues with 75% of our overall revenues being recurring in nature. We continued to invest in our class-leading product with Alfa Systems 5.7 being released during the year and we have had another record year of delivering for our customers. All of this along with the strength of our late-stage pipeline, the quality of our people and the demonstrable strength of our culture gives us great confidence in Alfa's prospects for 2023 and beyond."
Economic challenges
The macro-economic outlook is uncertain at the moment. Alfa Systems software is now operational in 37 countries; across automotive finance, equipment finance, wholesale finance and commercial lending markets; for OEMs, banks and independents; and across all asset classes. The breadth and diversity of Alfa's business interests help to insulate the company from uncertainty in individual geographies and sectors of their target market.
Along with Alfa's operating diversity providing insulation against the current uncertainty, the market itself provides protection. Denton sees the asset and automotive finance market as a more secure form of lending and it has a history of gaining market share in uncertain times compared with non-asset backed lending markets.
In addition, the need for software is not associated with new business alone, large players in the market will have significant extant portfolios to manage whether they are writing new business or not and these portfolios will be subject to the same drivers of technical change as growing businesses. Regulatory change, digitalisation and the growing need for flexibility continue to drive customers to review their systems, particularly those still running on legacy platforms, and they will continue to select flexible modern systems.
The asset and automotive finance software market remains robust and demand for technology modernisation continues. Alfa's functional, flexible, modern, cloud-native system, allows them to capitalise on that demand.
Tech developments
Denton is excited about a number of technological developments over the coming year, including cloud-native systems and cloud techniques like active databases that scale dynamically. Denton sees the ability of being 'true cloud' leading to many advantages.
Alfa is also interested in some of the breakthroughs in UI that are coming through, with Alfa focusing on server side rendering over the coming months. But AI development particularly interests Denton, in relation to decisioning engines, which are developed usually linear or logarithmic regression. Denton believes that if we use AI techniques, instead of regression, we can halve bad debt or double capital allocation at the same bad debt, which in the current times is amazing! Denton also sees potential for fraud detection with AI in this process.
"We can have genuinely eye-catching results from using AI in credit allocation," comments Denton, with decisioning, learning and explainability modules embedded, with Alfa looking to implement such AI modules going forward.
Ecosystem partnerships
Aside from continuing the evolution of the quality of their earnings, a lot of Alfa's strategic imperatives, according to Denton, are related to operational gearing and being able to do more with the same number of people through partnerships. Alfa will be continuing the enhancement and development of their ecosystems by partnering with more Fintechs over the coming year. Alfa's API capabilities, its open architecture, is its backbone, where such Fintechs can be effectively implemented and delivered.
Denton sees this as "an endorsement of the quality of the opportunity, and therefore the industry, that we see a massive opportunity still in ecosystems and partnerships."
All of the new additions in Alfa's late-stage pipeline are auto, showing the health of the auto industry and its demand for systems to grow the industry, where Alfa sees huge opportunity.
Denton confirmed that Alfa are hoping to repeat their partner resource in North America in 2023, with a new US partner already on board, where Alfa can increase their partnerships and increase their ability to perform more high-quality deliveries.
Social initiatives
Alfa continues to focus on recruiting and retaining the best people in the industries, and were subsequently awarded with the Investors in People Gold status. Alfa were also ranked the highest rated listed company and the highest rated software company in Newsweek's UK Most Loved Workplaces.
Embedded in Alfa's culture is the belief that you can be a successful business while still having a positive impact on the communities in which you work in society.
Denton is particularly proud of the "inclusive belonging environment" created at Alfa, especially the safe space that Alfa is to people who identify as LGBTQ+, and the Alfa for Racial Equity community initiative which aims to provide a space for racial minority colleagues to support each other and discuss community-specific topics and a workplace program that targets people from less advantaged backgrounds.
With such powerful initiatives, it is no wonder that Alfa achieved a record level of employee engagement in 2022 with retention at 90%.