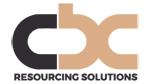 To £40,000 plus bonus and benefits.
Our client is looking for a Relationship Manager to undergo initial training in order to develop into day to day sales account management of specific intermediaries within a specified geographical territory in order to develop and maximise new business from their IFA clients.
Key Responsibilities:
Manage the relationship of a set number of intermediary accounts within a specified territory to achieve agreed volume and quality targets.
Promote products and services to existing brokers in order to win new / incremental business in support of broker volume targets.
To maximise business retention from time to time in line with agreed business strategy and to ensure franchise sustainability.
To ensure core account development works in line with individual and wider team responsibilities.
To promote investment, deposit and other financial products / services that our client may choose to distribute.
Where required, deliver required service to any key firm in the absence of account relationship manager.
You will have a proven track record of sales and relationship management from within a Financial Services background.
Contact: Lucy 07970 513955 lucy@cbcrs.co.uk