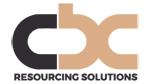 £40k - £50k plus uncapped bonus, car and benefits package.
We are recruiting for a long established, very successful asset finance and leasing business who are part of a much larger financial services group.
They are currently looking for a highly motivated, sales focussed Senior Account Manager to join their sales team.
Homebased, but with some requirement to visit the North West office, you will be responsible for acquiring, developing and nurturing relationships with equipment suppliers and manufacturers, specifically in the 'sales aid' space.
Key Responsibilities:
Generation of income through a network of suppliers and end users, across the small ticket leasing sector.
Build and maintain relationships with existing customers, and new prospect/target clients.
Prospect for business via telephone/email contact, and face to face meetings.
Attend a minimum of 5 face to face appointments per week, supported by the telesales function.
Maintain CRM and provide sales MI as required.
Operate within industry regulations.
The successful candidate will ideally have experience, and a proven sales track record of success in the asset finance/leasing sector, although outstanding candidates with experience from other areas of the financial services sector may be considered.
You will be highly organised, self-motivated and target driven, with the ability to identify, and acquire new business through effective prospecting and negotiation. In addition, you will have strong relationship building skills, and the ability to nurture existing clients to maximise future business opportunities.
This is an excellent opportunity to join a major financial services group, in a role with uncapped OTE, and where there are significant rewards for individuals who wish to succeed in a dynamic and fast paced industry.
Contact: Anita 07970 834025 anita@cbcrs.co.uk