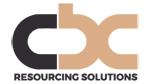 £60,000 to £70,000 plus bonus and benefits.
Our client is major player in the UK asset finance and leasing sector. They are looking for an experienced Operations Manager Work to establish and develop a newly established operations function together with the Head of Operations focusing on Compliance and efficient work flows and specialise in the operations of new and existing receivable finance programmes and supporting product development for supply chain finance.
Key Responsibilities:
Create and deliver strategies, formulate market leading KPI's, shaping and designing appropriate and efficient processes, procedures and resourcing.
Constantly review service offering against the wider market and customer expectations, and formulate new delivery strategies to facilitate our continued focus on service levels.
To design and embed appropriate MI, allowing the job-holder and Head of Operations to make balanced business judgements and decisions to redesign remedial or improvement activities.
Lead and manage resources, prioritising the flow of new business activations and payouts ensuring deals are processed within agreed service levels. Review, design and implement process changes where gaps exist.
Lead the recruitment and selection of new staff, their development and ongoing training. Create, contribute and deliver specific training where required.
The successful candidate will have excellent leadership skills and years of experience within the Asset Finance and Leasing market.
Contact: In the first instance please send your CV in confidence to Lucy Davies at lucy@cbcrs.co.uk