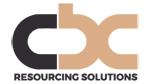 to £100,000 per annum plus excellent bonus and benefits package.
Our client is the asset based lending division of a highly successful bank. They provide working capital through innovative technology, and close working relationships with their SME clients. As part of ambitious growth plans under the bank's UK strategy, they are developing their ABL proposition to the market.
They are keen to appoint a senior originator to develop business in London. The successful candidate must demonstrate a proven track record of sourcing, developing and closing commercial/corporate asset based lending transactions. A strong network of contacts, in depth structuring and credit skills are essential, as is knowledge of a broad range of industry sectors.
This is a great opportunity to join an expanding team and offers excellent career progression.
Contact: Interested candidates should contact Keith Snow keith@cbcrs.co.uk or call 07891 906926.