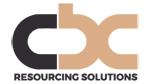 To £45k plus excellent OTE, car and benefits package.
Our client is a long established, and well-respected name in the asset finance sector, serving the SME sector throughout the UK.
They are currently looking for a highly motivated, tenacious sales person, to develop new business from target clients throughout the Kent, Sussex and Hampshire regions.
This is a virgin territory for the business, so the opportunity to develop the region, and maximise opportunity is significant. You will be responsible for identifying and targeting new customers and introducers, to discuss their requirements for funding, and through effective negotiation, ultimately win their business. Once a customer is signed, you will also manage the ongoing relationship to ensure that future opportunities are also identified and secured.
Typically you will fund a range of assets, from within the engineering/manufacturing/construction/recycling and print sectors – so we are keen to speak with candidates who have either current asset finance experience, or experience of capital equipment sales in any of these sectors.
Most importantly, you will be self-motivated, sales focussed, energetic and resilient with strong communication skills and the ability to effectively negotiate and close new business.
Contact: Anita 07970 834025 anita@cbcrs.co.uk