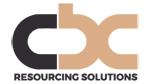 £40,000 to £45,000 plus bonus and benefits.
Our client is major player in the UK asset finance and leasing sector.
They are looking for an experienced Fraud Manager to support the embedding of the Risk Framework including all matters pertaining to sound governance practices. The successful candidate will be responsible and accountable for the development, testing and implementation of fraud processes, systems and strategies across the various delivery channels, including Broker, Vendor/Direct introductions and on-line offerings with a strong digitisation emphasis. This requires the use of decisioning system expertise, advanced analytical techniques and liaison with key stakeholders.
The role is also responsible for transactional monitoring, ensuring that effective and timely management information is produced and analysed to inform of new or changed fraud risks.
The successful candidate will provide support and assistance when required with the management of other Enterprise Risks (Conduct & Operational) including incident management, control testing, trend and root cause analysis. You will also provide key Fraud MI and issues to the Regulatory & Operational Risk Committee.
You will be accountable for the implementation of global fraud decisioning systems upgrades/enhancements whilst ensuring customer fraud risks are not compromised.
You will have a minimum of 3 years' experience in managing fraud and risk within the UK Banking environment and excellent knowledge of Fraud and AML.
Contact: In the first instance, please send your CV in confidence to Lucy Davies at lucy@cbcrs.co.uk