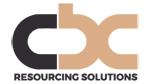 £22,000 to £24,500 plus bonus and benefits.
Our client is major player in the UK asset finance and leasing sector. They are looking for an experienced Operations Specialist to support the sales and sales support teams. This is a fantastic opportunity for someone looking for their next career move to join a dynamic and fast growing team.
The successful candidate will provide full administrative support to the Sales and Sales Support teams.
Key Responsibilities:
Managing and controlling the pay-out process within the agreed Service Level Agreements.
Ensure that all necessary documentation is present and correct and if required coordinate with Sales and Sales Support teams to avoid any delays in pay-out.
Pipeline management with prioritising urgent deals and understanding their importance.
Build and maintain good working relationships with internal and external customers.
Provide full administrative support to customers, suppliers and colleagues.
Checking and preparing transactions for pay out. Ensuring that all necessary documentation is in line with credit approval; thus ensuring risk to the business is minimalised and controlled.
Taking responsibility and ownership of each pay-out to ensure SLA's are met and any issues which may result in a delayed pay out are communicated to the relevant parties.
Identify process inefficiencies & recommending improvements to enhance the department's effectiveness and reputation.
Assist in resolving complaints and maintain log to record progress and resolution.
Invoice indirect partners for fees.
Ensure compliance with all relevant legislation and specifically that which relates to Data Protection, Money Laundering and Treating the Customer Fairly ('TCF') and attend update training as may be required from time to time.
It is essential that you have three years' experience in an operational role. Knowledge of systems used within Asset or Invoice Finance would be an advantage.
Contact: In the first instance, please send your CV in confidence to Lucy Davies at lucy@cbcrs.co.uk