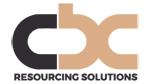 to £50,000 plus bonus and benefits.
Our client is a substantially funded bank with an impressive growth record over the last three years' and has a reputation for flexibility, service delivery and speed of decision.
Key Responsibilities:
Deliver assurance tests on Customer Due Diligence (CDD) files, quickly and accurately.
Research and write Compliance Monitoring Reviews on specified topics as part of the Bank's Compliance Monitoring Plan (CMP).
Answer compliance questions from the 'first line' business on a wide range of topics.
Key Skills:
Strong written and verbal communication skills - excellent English grammar.
Analytical skills - able to analyse complex issues in a methodical and structured way.
Knowledge - a thorough working knowledge of FCA/PRA rules, and a deep specialist-level knowledge of UK regulation and practice related to AML and CDD.
Deep specialist knowledge and experience of Corporate CDD processes is required, which must include experience of dealing with complex corporate groups and knowledge of Trusts.
Attention to detail - achieves consistency, and does not allow details to slip.
Confidence to be able to challenge the loan originators, who are senior bankers, and to hold fast to principles and views in debate.
Contact: In the first instance, please send your CV in confidence to Lucy Davies at lucy@cbcrs.co.uk