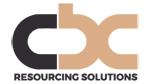 £negotiable, plus excellent OTE, car etc.
Our client is a long established, and very successful finance brokerage, who until recently have specialised mainly in the provision of vehicle funding.
They have expanded their offering into the asset finance space, and are currently looking to build out a team of experienced asset finance professionals to continue to assist with their growth in this market.
With a strong, and varied panel of lenders, they have the capability to write business for any type of asset – from 'soft' IT, telco etc, through to traditional hard assets, and can support customers from all sectors, making them highly competitive, providing a 'one stop shop' approach for their clients.
We are looking for experienced asset finance salespeople, who have a portfolio of contacts (either direct customers, or vendors/resellers) – who have the ambition to join the business and be a part of their growth and future success. You will be highly motivated, well organised and able to manage your time, territory and customer base effectively, with minimum supervision.
Location is flexible across the North, and salary/package is negotiable for the successful individual.
Contact: Anita 07970 834025 anita@cbcrs.co.uk