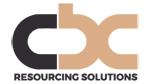 £45,000 per annum plus car allowance, commission plan and excellent benefits.
Our client is looking for someone to source and acquire pre-existing IT equipment from existing and new customers.
The core aspects of the role would be sales and account management activity in sourcing and managing new and existing clients and partners.
The role will involve responsibility for pricing buybacks, negotiating with the client, agreeing logistics and completing all necessary documentation for the client relating to data erasure and environmental handling.
Within the role, the candidate would need to identify wherever possible opportunities with potential clients were the client can offer their wider digital services relating to new IT equipment.
The successful candidate would need to have a proven track record in a similar sales environment with a knowledge and detailed understanding of present and planned future legislation and regulation relating to IT refurbishment.
Contact: In the first instance, please send your CV in confidence to Susan Woodnett susan@cbcrs.co.uk