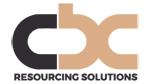 £35,000 - £45,000 + Company Car + Pension + Bonus.
Our client is an established motor finance business, who are undergoing significant growth and expansion. They operate across the UK motor dealer market, supporting both smaller independent dealers, and the AM200 space.
Due to their continued growth and commitment to the market place they are looking to recruit a Dealer Risk Manager to cover the North of the UK.
Reporting to the Operations Manager you will responsible for working closely with an office based risk team in order to maintain control of a portfolio of used vehicle dealers with wholesale funding in place this will include both default and non default dealers.
Key Responsibilities:
Supporting the sales team with any pre-lending meetings.
Working closely with audit partners, recovery agents, legal partners and field sales staff.
Detailed analysis and review of dealer accounts, deciding on collection approach ie/wind downs or terminations in order to protect the bank.
Initiate immediate collections on distressed accounts.
Responsible for operational audits to ensure compliance with the used vehicle stocking agreements.
Your will need to have experience of motor/collections in a field sales environment, wholesale funding experience is preferred but not essential.
We are also keen to speak to Account Managers who understand dealer networks who would be interested in moving into a Dealer Risk Role.
This is a field based role.
Contact: Kate 07850 906718 kate@cbcrs.co.uk