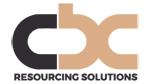 To £60,000 plus excellent bonus and benefits.
Our client is a fast growing asset finance company who specialise in the provision of Asset Finance.
They are looking to expand their team and recruiting an experienced Credit Underwriter. The successful candidate will be an integral member of the Risk Team to ensure accurate and timely credit decision and turnaround times while working to the specific policies and procedures.
Key Responsibilities & Skills:
Hands on, day to day involvement, in all arears of new and existing business underwriting using personal mandate for decision making after due consideration of customer and asset information and requirements.
Escalate decisions outside personal mandate by undertaking the necessary additional analysis, assessment and meaningful conclusions.
To take a positive yet conservative approach to re-engineering applications in order to make marginal deals more acceptable to DL UK/Ireland's credit appetite including additional security or change in deal structure.
Ensuring that documentation meets original credit sanction(s) to safeguard the company's position.
To actively support AML and Compliance officer and risk controller in daily tasks.
To support the collection activities in the UK and Ireland (where required) by actively engaging with the Collections Manager and the end customer to resolve arrears issues via soft and hard collection efforts including a recommendation whether to enter into legal proceedings and where asked/required to take the lead on it.
Full understanding of the required collections reporting ensuring that the local entities comply with process and policy.
Experience in a Credit Underwriting role within Asset Finance is essential.
Contact: In the first instance, please send your CV in confidence to Lucy Davies at lucy@cbcrs.co.uk or call 0161 486 0011